ADT Pros & Cons
Pros
Expert Installation and Repairs

Well-Established Company

ADT Control and ADT Go App Integration
Cons
Customer Service Complaints

High Monthly Rates

Expensive Cancellation Fees
ADT is Our Top Pick for 2023
Available Nationwide · All-Inclusive Monitoring · 6-Month Guarantee
Link Interactive Pros & Cons
Pros
Competitive Monitoring Plan Pricing

Professional Monitoring Inclusive of Fire & Intrusion Risks

Crash & Smash Protection
Cons
Recommended Control Panel Requires A $200 Upfront Purchase

Frequent Changes In Sales Approach
Link Interactive is One of our Top Picks for 2023
Flexible Contract Terms · Crash & Smash Protection · All-Inclusive Monitoring
Their Similarities
Wireless Equipment
All-Inclusive Professional Monitoring
A Contract is Required
Home Automation
Security Cameras
Their Differences
Contract — A three-year contract is required with ADT. Link Interactive gives the option of a one-year, two-year, or three-year contract.
Installation — Professional installation is required for ADT security systems. Link Interactive is designed for self-installation.
Monitoring Method — ADT uses landline and cellular monitoring. Link Interactive uses cellular monitoring only.
Return Period — ADT doesn't have a return policy. Link Interactive allows returns within 30 days after signing a contract.
Equipment Purchase — ADT offers free equipment upon signing up for service. Link Interactive requires that you purchase an equipment package.
Sales & Pricing Comparison
Sales Process
ADT has a rigorous sales process that may include a phone consultation or in-home visit. You can't buy ADT security systems online, so to get a quote, you will need to call their sales line and talk to a sales rep. You might also encounter an ADT sales rep on the streets, knocking from door-to-door. However, when dealing with door-to-door sales reps, be sure to check their IDs to ensure that they are from ADT. Link Interactive's sales process is much simpler. You can initiate the process online, choose your monitoring package and equipment, and then finish up on the phone to confirm your purchase. A credit check might be required and you will be asked to sign a monitoring agreement.
Winner: Link Interactive
Pricing
ADT's pricing plan rates start at $36.99. This rate covers professional monitoring via landline. If you want cellular monitoring, which is more secure, rates start at $42.99. Link Interactive has a three-tier monitoring plan structure, all of which use cellular monitoring. Rates start at $30.99 per month. The highest tier, with a $44.99 monthly rate, includes home automation and security camera features.
Winner: Link Interactive
Equipment Purchase
Each of ADT's monitoring packages includes a free starter equipment. Typically, a control panel, motion sensor, and three door/window sensors are included. Since they're free, you don't have to pay anything upfront. However, if you want more devices than what's already included, you can buy they a la carte. All add-on equipment purchases must be paid upfront. Link Interactive doesn't offer free equipment aside from the basic control panel included in every monitoring package. This control panel is a little outdated, but Link Interactive also offers an upgraded touchscreen control panel for $200. Add-on devices are sold individually. However, you can claim a substantial discount on your equipment purchase if you sign a long-term monitoring contract.
Winner: ADT
Installation
ADT requires professional installation, whereas Link Interactive offers equipment designed for self-installation. Professional installation naturally comes with an installation fee. With ADT, the flat rate is $99, but it may increase if you have advanced devices such as security cameras or smart home products. With Link Interactive, there are no installation or activation fees. And because Link Interactive's security systems are wireless, installing them is easy.
Winner: Link Interactive
Key Features & Tech
ADT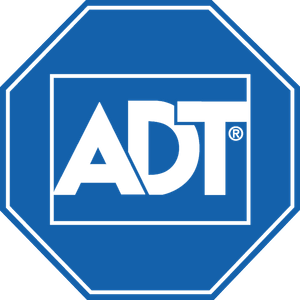 Standard Equipment
ADT's standard equipment package includes a touchscreen control panel, a motion sensor, and three door/window sensors. Typically, these devices are enough to protect a family home. If you need more sensors, you can always buy additional products from ADT. However, we recommend buying groups of products instead of just one at a time because they will require professional installation every time you buy new products. As mentioned earlier, Link Interactive's standard equipment offer only includes a slightly outdated control panel. However, it's easier to buy add-on sensors and devices. Link Interactive offers security sensors, life safety sensors, and even home automation products and accessories.
Winner: ADT
Home Automation
ADT and Link Interactive both offer home automation devices and features. ADT's home automation platform is centered around the ADT Control app, where everything from controlling smart home devices and creating automated rules and scenes is done. ADT can automate your indoor temperature, lights, locks, garage doors, and more. Link Interactive offers the same types of automation devices as ADT. Their platform uses the Alarm.com app to offer automation features and remote control of your smart home.
Winner: Tie
Cameras
ADT offers indoor cameras, outdoor cameras, and video doorbells. In order to use cameras, however, you must be subscribed to their Premium Protection monitoring plan with a $52.99 monthly rate. This monitoring plan covers professional monitoring of your security system, home automation, and video surveillance features with cloud recording. Link Interactive also offers indoor cameras, outdoor cameras, and video doorbells. In addition, they have a smart camera that you can use as a Bluetooth speaker and has features like one-touch two-way talk initiation. Adding cameras to your security system requires the Elite plan, which costs $44.99 per month.
Winner: Link Interactive
Smartphone Access
ADT Control is ADT's smartphone app both for accessing home automation features and controlling and monitoring their security systems. It also has video monitoring features that you can use if you add cameras to your system. In addition, ADT has an app called ADT Go. It's a family tracking app. You can use it to know the whereabouts of your family members as well as receive alerts if they arrive to their destinations safely. It also has advanced features such as a panic button that you can press anytime you're in danger. However, the premium features are hidden behind a paywall. An additional $9.99 per month is required for you to access them. With Link Interactive, smartphone access is a standard feature included in all monitoring packages. Just like ADT Control, it offers remote access to your security system, smart home products, and security cameras.
Winner: ADT
Monitoring Method
As already mentioned, ADT offers two types of monitoring: landline and cellular. Landline monitoring relies on your existing landline connection to send alerts to the monitoring center. Cellular monitoring uses cellular signal, which is faster, more reliable and more secure, but also more expensive. You don't need a cellular plan from your phone company, but ADT's cellular monitoring rates are higher than landline monitoring rates. Link Interactive offers cellular monitoring only. However, their monitoring plans are not as expensive as ADT's. In fact, Link Interactive's entry-level cellular monitoring plan costs less than ADT's landline monitoring plan.
Winner: Link Interactive
Customer Service Experience
Link Interactive

Contracts
Contracts are required by most alarm companies, including ADT and Link Interactive. All ADT customers are asked to sign a three-year contract unless you live in California, in which case, you will be asked to sign a two-year contract. While the contract is active, you're not allowed to cancel service. If you wish to terminate the contract, there's a hefty cancellation fee. Link Interactive's contracts can be one-year, two-year, or three-year, depending on what the customer chooses. Longer contracts have bigger equipment discounts, but choosing a short-term contract is wise if you're not sure whether you can finish the three-year contract or not.
Winner: Link Interactive
Early-Termination Penalty
Cancelling service while the contract is active is considered a breach of contract. A hefty penalty is usually charged to customers who do this. Fortunately, unlike most companies that charge the entire contract balance as a penalty, ADT and Link Interactive both only charge 75%. Essentially, if there are six more months remaining in your contract, you will pay 75% of your monthly fee multiplied by six.
Winner: Tie
Return Policy
One major difference between ADT and Link Interactive is the return policy. Link Interactive has a 30-day return policy, giving you 30 days after signing the contract to fully test the system and their services. If you end up not liking their products, you can return the security system and request a full refund. There will be no early-termination policies if you do this within the given 30 days. ADT has no such policy. Once you sign the contract, it will take effect immediately, although ADT will ensure everything is working and that you'll get a refund of your monthly fees if they can't fix any installation issues within the first six months of use. However, you can't fully return your security system and get a refund.
Winner: Link Interactive
Moving Policy
Moving has become an integral part of our lives, so if you have a prospect of relocating within the next few years, it's vital that you know your alarm provider's moving policy. As Link Interactive is a wireless, self-installed system, moving is easy. You can take it with you wherever you go within the United States and then resume service in your new house. Just be sure to inform Link Interactive of the move so they can update your address on file. ADT also allows moving, but they want you to get in touch with them first so they can discuss your options with you. You might be able to take your security system, but they might also ask you to buy a new security system or restart your contract.
Winner: Link Interactive
The Bottom Line: Who Wins?
ADT and Link Interactive are undoubtedly great options for anyone seeking a high-quality security system coupled with great monitoring services. Each company has its pros and cons. ADT is a better option if you want the latest in technology. They have a great smart home platform in ADT Control and their standard equipment packages include the latest in technology. Link Interactive's technology is not far behind, but we recommend them more to those seeking a company with great customer service. They have customer-friendly policies and dealing with them is easy. No matter which of the two companies you choose, we can help you do further research. You can read more about them in our ADT review and Link Interactive review.
Link Interactive Plans
| Plan | Price | Promo Price | Contract Length |
| --- | --- | --- | --- |
| STANDARD | - | $30.99/mo | 36 mo |
| GOLD | - | $39.99/mo | 36 mo |
| ELITE | - | $44.99/mo | 36 mo |
Comparison Summary
| | | |
| --- | --- | --- |
| | | |
| | ADT | Link Interactive |
| Customer Service | 9 | 8.5 |
| Equipment | 8.9 | 7.5 |
| Features & Technolgy | 9.3 | 7.5 |
| Ease of Use | 9 | 8 |
| Value | 9.4 | 8.5 |
| Monitoring Type | Professional | Professional |
| Installation Type | Professional | DIY |
| Integrations | Alexa, Google Home, zwave | zwave |
| Coverage | Nationwide | Nationwide |
ADT is Our Top Pick for 2023
Available Nationwide · All-Inclusive Monitoring · 6-Month Guarantee