What To Look For
For one, a security system must be able to provide protection from break-ins and intrusion — that's the main thing — but it should ensure that you get the help you need in case of a medical emergency. You should also find a system that puts heavy emphasis on life safety, such as those that offer smoke alarms and carbon monoxide detectors.
Second, a good security system is backed by professional monitoring. That way, even if you can't call for help yourself, you know that your security company got your back. Be sure to pick a company that offers all-inclusive professional monitoring — meaning they monitor for break-ins, fire, carbon monoxide, and medical emergencies. We say this because there are companies that charge extra for fire and carbon monoxide monitoring or medical emergency monitoring.
Third, get a security system from a company that cares about its customers and is not just in for the money. Look into their policies and how they treat customers, especially those who have special needs. For instance, if ever the time comes that you have to move in with a relative, will they let you cancel without penalties?
And lastly, find a security system that is easy to use, not one that requires several complex operational procedures for simple things like arming or disarming your security system.
What We Recommend
1. Frontpoint
Frontpoint is one of the few companies that checks all the right boxes. It offers a wide range of products, including security sensors, life safety sensors, and even a panic pendant. When pressed, the panic pendant sends a customizable alert to Frontpoint's central station. For example, Frontpoint will note any medical condition you have so that when you press the button, the responding agent gets access to the information and will relay it to medical responders. And yes, Frontpoint offers all-inclusive professional monitoring.
Despite offering best-in-class technology, Frontpoint's systems are easy-to-use. If you have a smartphone, Fronpoint offers an intuitive app you can use to arm or disarm your security system. If you prefer a more traditional way of arming and disarming your system, Fronpoint also includes an analog keypad in every equipment package they offer. Simply key in your PIN to disarm or press the dedicated Arm buttons to arm your system. However, one downside is that it requires self-installation. Frontpoint's equipment is easy to install (usually using stick-and-peel adhesive), but if you're experiencing mobility problems, it's best to call a family member or friend for help.
Pros
Wide Equipment Selection

All-Inclusive Monitoring

Stellar Customer Service
Cons
Self-Installation

Early Termination Fees

Lacks Senior Discounts

2. Simplisafe
Simplisafe's equipment is wireless and easy for retirees to install. It also covers all the basics of home security and life safety, including a keyfob with a panic button that can be programmed to summon either police or medical help. Simplisafe's keyfob can also be used to enable and disable the security system for people who are prone to forget their pin.
Simplisafe also offers all-inclusive professional monitoring. Whether you're paying for the lowest-tier plan or the more expensive plans, Simplisafe will monitor for break-ins, fire, carbon monoxide, and medical emergencies.
As far as policies and customer service, Simplisfe is a great choice. There is no senior discount but there is also no long term contract so you don't have to worry about cancelling service and being hit with a hefty early termination fee.
The biggest downside is self-installation.
Pros
Wide Equipment Selection

All-Inclusive Monitoring

Flexible Contracts
Cons
Self-Installation

Early Termination Fee

Lacks Senior Discounts
ADT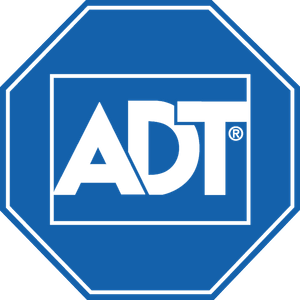 3. ADT
ADT is arguably the most popular home security companies, but that's not the reason why it's on this list. ADT actually offers equipment and services that are designed for retirees and seniors. For one, they offer a panic pendant that can summon police, fire, or medical help. It's waterproof and you can wear it as a pendant, wristband, or as a button clipped to your clothes.
ADT also offers ADT Go, a safety tracker app that provides real-time family tracking. It's a free feature, but its most attractive features require a $9.99 monthly fee. If you pay the additional $9.99/month, you'll get access to the app's S.O.S. button feature. With a press of a button on the app, you can call for help.
For retirees who are more prone to medical emergencies, ADT also offers dedicated Personal Emergency Response Systems starting at $29.99. A Personal Emergency Response System (PERS) is built specifically for senior care and often includes a medical alert button and a base unit with two-way audio. What makes this a better option than the button that comes with the security system is that ADT will note the your medical conditions and tendencies, which the monitoring center will relay to medical responders in case of an emergency.
Pros
Wide Equipment Selection

ADT Go Mobile App

Dedicated PERS
Cons
More Expensive Than Others

Customer Service Issues

Lacks Senior Discounts
Final Thoughts
There are many more security systems that provide some level of senior care, but if you're looking for the best, we recommend the three we discussed. Besides security systems, we also recommend exploring smart home solutions. We talked about several options in this article. If there's any other idea you want to add, or if you want to talk about the solution you've chosen, feel free to leave a comment down below.