Without a doubt, ADT is one of the most popular alarm companies in the country, which could be one of the reasons why they have such a huge customer base. However, if you read through customer reviews, you'll find that a substantial number of their customers are not happy with their policies, especially with their service contract. If you, too, would like to know if SimpliSafe could work as a contract-free alternative, then read on. This comparison explores several aspects of the features, pricing, and customer service of both companies.
ADT Pros & Cons
Pros
Expert Installation and Repairs

Well-Established Company

ADT Control and ADT Go App Integration
Cons
Customer Service Complaints

High Monthly Rates

Expensive Cancellation Fees
ADT is Our Top Pick for 2023
Available Nationwide · All-Inclusive Monitoring · 6-Month Guarantee
SimpliSafe Pros & Cons
Pros
No-Contract Professional Monitoring

Option Between Professional and Self-Monitoring

Affordable Monthly Rates
Cons
Limited Device Lineup

Functions as Local Alarm When Self-Monitored

Limited Camera Options
Simplisafe Special Promotion
Simplisafe is currently running one of the best promotions we've seen. Check their website for full details.
Their Similarities
Wireless Equipment
Nationwide Availability
Professional Monitoring
Security Cameras
Their Differences
Sales Process — You can buy SimpliSafe products online.
Installation — ADT is pro-installed, while SimpliSafe is DIY.
Contract — ADT requires a contract. SimpliSafe is contract-free.
Equipment Lineup — ADT offers more equipment than SimpliSafe.
Home Automation — ADT offers full-home automation. SimpliSafe only relies on third-party integrations.
Sales & Pricing Comparison
Sales Process
ADT and SimpliSafe are very different alarm companies, and that's apparent even at the start of the sales process. ADT is not available online and they prefer that customers talk to them prior to setting up service via phone or in-home visits. ADT claims that their sales process allows them to guide their customers in choosing the right security system. SimpliSafe is available online. In fact, the best way to buy products and set up service is to go to their website and choose an equipment package that suits you. You're also not required to add a monitoring service right away. You can just buy the security system and add monitoring whenever you feel like you need it.
Winner: SimpliSafe
Pricing
Their pricing is also worlds apart. ADT's pricing plans start at $36.99, which is more expensive than even most traditional alarm companies. Higher monitoring plans can cost you over $50 per month. SimpliSafe's pricing starts at just half of what ADT charges for entry-level monitoring. They have a total of two monitoring plans — Standard at $14.99 per month and Interactive at $24.99 per month. To be fair, SimpliSafe's entry-level service offers fewer features than ADT's entry-level plan.
Winner: SimpliSafe
Equipment Purchase
ADT includes a free basic security system in all their monitoring packages. Their entry-level monitoring package includes a standard control panel, a motion sensor, and three door/window sensors. Their high-level monitoring package includes the same devices plus a cellular module allowing your system to communicate via cellular signal. If you need more devices beyond what's included, you can purchase them a la carte. SimpliSafe doesn't offer free equipment, but they have discounted equipment packages. Their packages can cost $229 to over $1,000, depending on the type and number of devices included.
Winner: ADT
Installation
ADT requires professional installation and charges $99 as the flat rate. The rate may increase depending on your devices. For example, if you have cameras, there's an additional $50 installation fee. SimpliSafe, on the other hand, offers DIY-installed security systems. They won't charge you an installation and activation fee, but it's up to you to install your own security system. However, if you prefer pro-installation, SimpliSafe has partners all over the U.S. that can provide the service for as low as $79. This service is optional and can be purchased before checkout or once your security system is in your hands.
Winner: SimpliSafe
ADT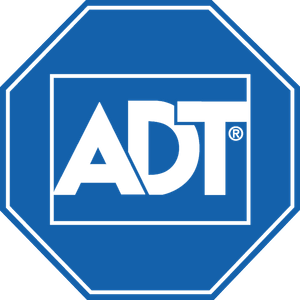 Key Features & Tech
Standard Equipment
ADT's standard equipment includes a touchscreen control panel, a motion sensor, and three door/window sensors. These are more than enough to protect an average-sized home, but if you need additional sensors, you can purchase more from ADT. Keep in mind that while ADT provides fire and medical emergency monitoring, you need to buy the right equipment like smoke sensors and medical emergency pendants to activate such features.
SimpliSafe's standard equipment is inclusive of a SimpliSafe Base Station, a remote keypad, and sensors of your choice. Most packages include a number of security sensors, while larger packages might also include smoke alarms and water sensors. Of course, if your package doesn't include all the devices you need, you're free to purchase additional devices.
Winner: ADT
Home Automation
ADT doesn't include home automation products in any of their packages, but with the mid-level plan, you can purchase home automation products individually. They offer smart locks, lights, thermostats, and other useful smart home devices. Subscribing to the mid-tier or highest-tier monitoring plan is required. With SimpliSafe, there are no home automation products you can buy from them. Instead, you can create a home automation system that involves SimpliSafe and products from third-party brands such as Alexa, Google Home, August, and Nest Thermostat. However, these integrations require that you subscribe to SimpliSafe's highest-level monitoring plan ($24.99 per month).
Winner: ADT
Cameras
Both companies offer cameras, but ADT provides more options than SimpliSafe. With ADT, you can buy indoor cameras, outdoor cameras, and video doorbells. SimpliSafe lacks an outdoor camera, but they have SimpliCam (an indoor camera) and a video doorbell. Another difference is that with ADT, you can use cameras and video monitoring features just by purchasing a Premium Protection plan (highest-tier). With SimpliSafe, video monitoring features are not included in any of their plans, and instead you will need to pay additional monthly fees for each camera.
Winner: ADT
Smartphone Access
Smartphone access is crucial to using an ADT system. ADT Control, their home security app, providers remote control, access, and monitoring for their security systems. However, only mid-level plan customers with cellular monitoring can use this feature. In addition to the ADT Control app, ADT customers have free access to ADT Go and its basic features. ADT Go is a family safety app that allows you to know the whereabouts of your family as well as receive alerts when they safety get to their destinations. Its premium features includes a digital SOS button connected to ADT's monitoring center and vehicular safety tracking, but these features are only accessible if you pay an additional $9.99 per month.
SimpliSafe's app, on the other hand, is not for everyone. It's only for those who are on their highest-level monitoring plan. Based on our experience, the app is reliable and easy to use. It provides remote control and access to your security system as well as generates alerts if your system detects a possible danger.
Winner: ADT
Monitoring Method
ADT uses two different monitoring methods depending on your monitoring package. If you're on the entry-level plan, you'll get to use landline monitoring. This method uses your landline connection to send alerts and is permeable to disruptions and the usual technique burglars use wherein they cut landline wires from the outside in order to deactivate security systems. If you wish to use a more secure monitoring method, the mid-level and highest-level plan from ADT uses cellular monitoring. SimpliSafe only offers broadband monitoring, requiring you to maintain a high-speed internet connection to ensure successful alert transmission. However, if you subscribe to any of their professional monitoring plans, you'll get cellular backup. Basically, if your internet is down, the system will use cellular signals to transmit alerts to the monitoring center.
Winner: SimpliSafe

Customer Service Experience
Contract
ADT requires all customers to sign a three-year service agreement. During these three years, you're legally tied to their service, and cancelling professional monitoring will bring upon hefty penalties to yourself. ADT charges 75% of your contract balance as a penalty, which is basically just like paying for service you're not going to use. Your contract balance is computed by multiplying your monthly rate by the number of unused months in your contract. 75% of the total amount will then be charged to you as penalty. With SimpliSafe, there are no contracts and thus, no penalties. You can cancel service anytime you want. In fact, you can use SimpliSafe without a subscription, albeit as a local alarm.
Winner: SimpliSafe
Return Period
With ADT, there is no return period. Once you sign the dotted line, the full terms of the contract is already active. You can no longer return your system or cancel service just because you don't like it without paying the penalty. Of course, if you receive defective equipment, ADT will do their best to repair it. If they can't fix the problem within six months, they will issue a refund of your monthly service fees, but the contract still stands. With SimpliSafe, you have 60 days to return any equipment you don't like. In fact, you can return the entire system and get a full refund.
Winner: SimpliSafe
Moving Policy
ADT's moving policy depends from case to case. Some customers are required to buy a new security system for their new home, while others are given the opportunity to take their security system with them. Take note that in some cases, customers are required to sign a new three-year contract after the move. On the other side of the coin, SimpliSafe's flexibility gives their customers the chance to take their system with them without additional fees.
Winner: SimpliSafe
The Bottom Line: Who Wins?
ADT is a strong option, but with their lack of versatility, many consumers are now switching over to hybrid security systems like SimpliSafe. For most, the customer service experience and policies that hybrid companies provide is a real winner. However, as shown in this comparison, there is still an advantage in going with a traditional alarm company like ADT. For one, ADT offers more features and devices. They also have more flexible monitoring plans. You can find our ADT review here and our SimpliSafe review here.
Comparison Summary
| | | |
| --- | --- | --- |
| | | |
| | Simplisafe | ADT |
| Customer Service | 8 | 9 |
| Equipment | 8.3 | 8.9 |
| Features & Technolgy | 9 | 9.3 |
| Ease of Use | 8.8 | 9 |
| Value | 8.5 | 9.4 |
| Monitoring Type | Professional or Self-Monitored | Professional |
| Installation Type | Professional or DIY | Professional |
| Integrations | Alexa | Alexa, Google Home, zwave |
| Coverage | Nationwide | Nationwide |
ADT is Our Top Pick for 2023
Available Nationwide · All-Inclusive Monitoring · 6-Month Guarantee