Recommended Home Security Providers in Ontario

Best DIY Install
Plans with Video Cameras
Effective to protect against fire incidents
Effective for Locations with High Property Crime

Best for Renters
Overall best value
Known for rapid response time
Effective for Locations with High Violent Crime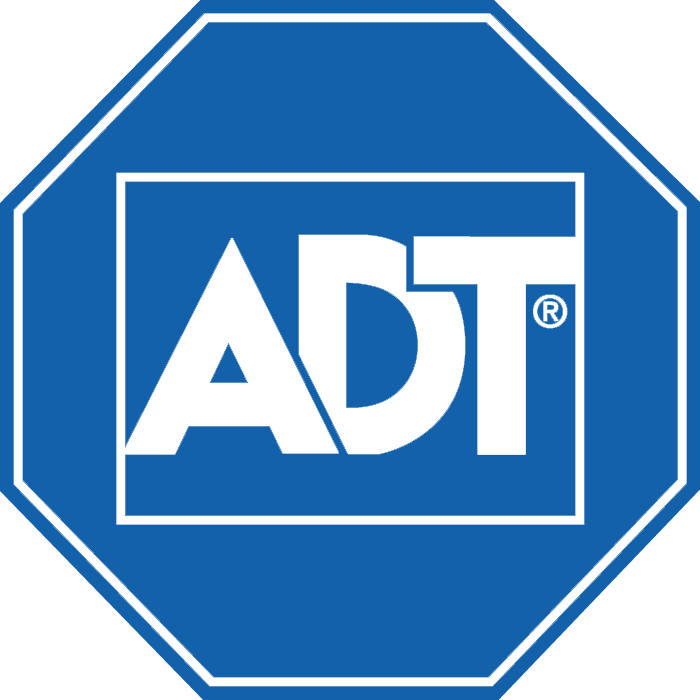 Best Wireless Install
Video Monitoring
Video Monitoring
Offers high-quality integration options
Easy Wireless Install
Great Home Automation Offerings
Our Analysis of Safety in Ontario
The amount of crime in Ontario is quite below average, with 29.68 offenses for every one thousand residents. When compared with other cities across the U.S., the city places in the 38th percentile and is statistically safer than the median.
Ontario experiences fairlyabove average person crime — the city places in the 61st percentile for offenses against people. For every one thousand residents, there are approximately 2.65 crimes against persons. However, Ontario's rates do not reflect crime levels in the state of California — nor does the U.S. nationwide.
Property-related incidents are moderatelyhigh in Ontario. 27.03 property offenses transpire for every one thousand citizens annually, placing Ontario in the 66th percentile. The city's moderatelyabove average property crime is somewhat of an exception when measured against California — and the country as a whole.
The majority of crime is property crime, including burglary, larceny-theft, motor vehicle theft, and arson. In Ontario, homicide offenses are the most common incidents against individuals. arson is the city's most rampant property crime.
With its quite below average crime levels, Ontario has a moderate officer-to-civilian ratio, with 2.13 law enforcement officers per 1,000 civilians. That's one officer to guard 468 residents.
Beyond crimes per capita, the rate of crime is another critical safety gauge. Ontario has average crime frequency, with 0.59 offenses taking place every hour. A crime occurs every 101 minutes in Ontario. Specifically, a property-related incident occurs every 111 minutes and offenses against persons occur approximately once every 19 hours.
Data sourced from FBI Uniform Crime Reporting, 2017 (last available dataset)
2.135
Bottom 40% Percentile
Best Option for Self-Installation Options
In speaking with Ontario, CA residents, we've found that consumers gravitate towards DIY installed security systems over systems that require professional installation. This isn't surprising because consumers nowadays want flexibility and expandability, which are exactly what self-installed systems offer. But with all the companies offering DIY installed security systems, how do you choose the best one for you?
The biggest disadvantage of self-installed systems is that you're usually on your own in troubleshooting any problems with the installation you might encounter. However, a good company provides support for their products, especially to customers installing their own systems. Keeping that in mind, our recommendation goes to Simplisafe as the best provider of DIY installed security systems in Ontario, CA. Not only does Simplisafe have an accessible customer support, they also provide instruction videos, extremely helpful articles, and other online resources to help their customers set up their security systems.
The quickest way to get started with Simplisafe is to call (844) 725-9572 and talk to an agent or you can also head over totheir website.
Best Option for Those Who Rent
For renters in Ontario, CA finding your home security solution is more accessible than ever before. Today, there are several home security companies that are building systems to meet the specific needs that come with renting a house or an apartment.
As a renter, you'll need a home security company that offers wireless equipment to minimize damage to walls as a result of installation drilling into walls. Plus, you'll also want a provider that offers home monitoring plansprofessional monitoring servicesprofessional monitoring plans that won't penalize you for moving with additional moving fees or penalities. Because of this, selecting a home security system as a renter in Ontario, CA means doing your research.
Renting a home in Ontario, CA also comes with certain worries and challenges. To assess your personal security needs and how to best protect your house or apartment, it's important to understand the threats you face as a resident of Ontario, CA.
Home Alarm Report thoroughly studied Ontario, CA's crime statistics to understand the most common crimes and why they occur. Then, we compared the largest home security companies in Ontario, CA to see if their systems provided renters with the necessary features, technology, and equipment to combat these threats.
After completing this intensive analysis, Home Alarm Report recommends Link Interactive as the best home security provider for renters in Ontario, CA.
Home Alarm Report found that Link Interactive is ideal for those who rent their homes in the Ontario, CA area for a few reasons. While many other home security giants are made for homeowners exclusively, Link Interactive is different.
Link Interactive's customer service is top-notch and will treat you with the same respect as a homeowner. Also, you will find that Link Interactive offers the most competitive pricing in Ontario, CA.
To get started with Link Interactive service, visit their website to get an online quote.
Feeling safe in your home is just as much of a priority for renters as it is for homeowners—Link Interactive ensures your protection.
Best Option With Wireless Installation
For Ontario, CA residents, we recommend wireless security systems. The biggest advantage of wireless systems is their versatility. Because they're wireless, they are easy to install, move, and expand. They are also insusceptible to the vulnerabilities of wired systems. For example, there are no exposed lines to be cut that would render a hardwired system useless.
With the advent of wireless technology, more and more alarm companies now prefer wireless systems over hardwired ones. However, not all of them offer the same kind of protection. If you're comparing companies that provide untethered security systems, there are other factors to give thought to. For example, there are alarm systems that are difficult to set up despite being wireless. There are also those that are wireless but don't meet the right security standards. With that being said, we give our recommendation to ADT to Ontario, CA residents.Our recommendation is based on the quality of the hardware that ADT offers, their features, and the quality of service they provide to their customers in Ontario, CA. We also factored in the fact that they provide the highest level of protection against the most common types of crime in Ontario, CA. Our overall data analysis shows that they are the strongest option that offers wireless security systems in Ontario, CA.
If you want to learn more about ADT, you may check out our full ADT review or read about ADT's pricing here.
Ontario Home Security Providers
Here is a complete list of providers available in Ontario: