Recommended Home Security Providers in San Francisco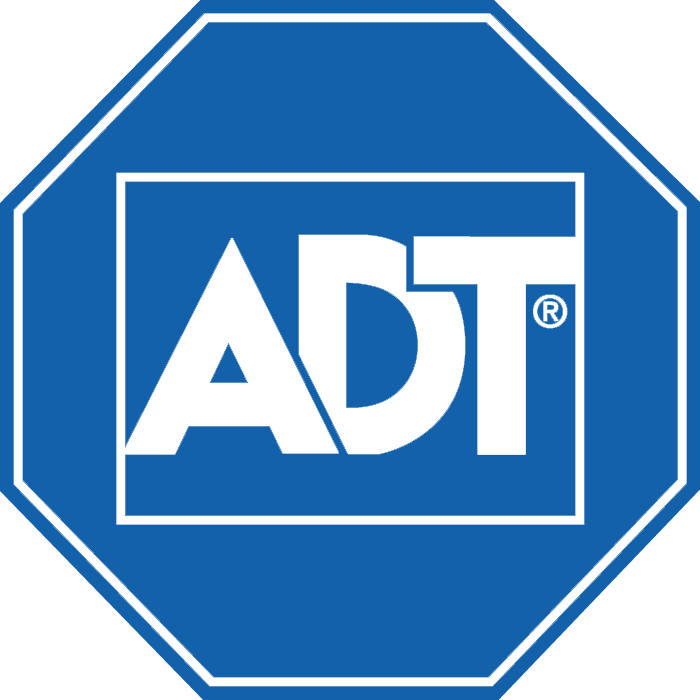 Best Customer Service
Recommended in Regions with High Property Crime
Simple Professional Install
Recommended in Regions with High Violent Crime

Best Home Automation
Perfect for Home Owners
Options with Video Cameras
Recommended to protect against fire threats

Best Professional Install
Perfect for Renters
Simple Wireless Install
Known for quick response time
Our Analysis of Safety in San Francisco
The amount of crime in San Francisco is very high, with 69.17 incidents for every one thousand residents. When compared with other U.S. cities, San Francisco ranks in the 94th percentile for highest crime statistics.
The majority of criminal activity is property crime, including burglary, larceny-theft, motor vehicle theft, and arson. In San Francisco, homicide offenses are the most persistent incidents against individuals. arson is the city's most ubiquitous property crime.
Property-related incidents are very high in San Francisco. 65.68 property incidents transpire for every one thousand citizens each year, placing San Francisco in the 99th percentile. The city's very high property crime is strikingly disproportionate to California — and the U.S. as a whole. San Francisco is more under threat from property-related crimes than 102% of California counties and 143% of counties in the nation.
San Francisco experiences very high person crime — the city ranks in the 92nd percentile for offenses against individuals. For every one thousand inhabitants, there are about 3.5 crimes against persons. However, San Francisco's rates do not reflect crime levels in the state of California — nor does the United States nationwide.
In addition to crimes per capita, the rate of criminal activity is an additional measure of safety. San Francisco has significantly above average crime frequency, with 6.96 offenses taking place every hour. A crime occurs every 9 minutes in San Francisco. Specifically, a property offense occurs every 9 minutes and offenses against individuals occur about once every 3 hours.
Despite very high crime levels, San Francisco provides a relatively average law enforcement count. San Francisco has a typical officer-to-civilian ratio, with 3.33 law enforcement officers per 1,000 civilians. That's one officer to guard 300 residents.
Data sourced from FBI Uniform Crime Reporting, 2017 (last available dataset)
Recommended Choice for Accessible Customer Service
While most customers look at the pricing and features when deciding between alarm companies, it's also important not to overlook the customer service. In our years of testing home security companies, we've found that the companies that treat their customers with high regard are also often the ones that provide the highest level of protection to their customers.
After studying the home security companies that offer services in San Francisco, CA, we concluded that ADT is the strongest option. Aside from their customer service, we also found that their pricing is better than most alarm companies in the area and that they offer the right features to secure their clients from the threats in San Francisco, CA based on our analysis of San Francisco, CA crime statistics. If you're looking for a security company in your city that offers a good mix of high quality customer service, best value pricing, and reliable security features, ADT is definitely a strong option.
The easiest way to set up service with ADT is to visit their website.
Recommended Choice for Home Automation
Smart home products were designed to make life convenient, but adding home automation to your home security system can also add security benefits. Because of this, we recommend looking into a company that has a strong home security system and home automation offer.
A good company for home automation more than just provides a wide range of smart home products, but also provides a usable home automation service that allows you to use features like schedules, rules, and automation scenes.
In San Francisco, CA, there are several alarm companies that fulfill our home automation standards, but among them, Protect America stands out. For one, Protect America offers dependable smart home equipment either from their partner manufacturer or third-party smart home brands. Ther products are either from their partner manufacturer who also makes their security system or from third-party smart home brands. These products, along with their security system, are then linked together by the Protect America smartphone app that allows interconnectivity between the products. As an example, your security system can tell your smart home when you're away so your home automation devices can automatically set themselves to the appropriate mode. If you have smart locks, your security system can even prompt the Protect America automation platform to automatically lock your door as you leave the house.
Given that Protect America is strong in both home security and home automation, we officially named them the best alarm company that offers home automation in San Francisco, CA. To get started with Protect America service, call (855) 251-3641 and talk to an agent or you can head over to their website.
Recommended for their Professional Install
For residents living in San Francisco, CA, companies that offer professional installation are most ideal. Professional installation has many advantages, one of which is that it ensures your system is properly set up. Usually, a team of professional installers visits the customer's house, sets up the security system and all of its components, and even shows the user how the system works..
While there are more than enough companies that provide professional installation services, not all of them are recommended. The entire experience is reliant on the installers themselves. Some alarm companies employ the services of third-party installers, which often leads to subpar customer service. A good security company employs and trains their own technician and holds themselves accountable for the entire setup experience.
Of course, installation is just one part of your overall home security experience, so it's a must that you look beyond just the installation experience. You should factor in the features the company offers, the cost of the system, and customer service quality. It's also of utmost importance that you ensure that a company is committed to stopping the most common types of crime in your area. After careful consideration of all these other factors, we determined that Brinks is the best solution in San Francisco, CA that offers professional installation.
If you'd like to learn more about Brinks, you may read more about it in our full Brinks review.
Overview
Arguably one of the most unique cities in the US where rent is high, dress is casual, and liberties come in the form of nudity and self expression.
But more than likely you already know why San Francisco is great. What you may not know is which home security company is great.
National Home Alarm Companies in San Francisco
There are multiple home security options in San Francisco making a decision difficult. We generally rank national home alarm companies, and for San Francisco, we recommend Frontpoint.
Frontpoint is our top home alarm company. We recommend Frontpoint to everyone because of their excellent record of good customer service and the technology they employ to provide security.
Frontpoint uses the best pieces of equipment in their alarm system and they offer clear monitoring plans without hidden fees. Their plans are all cellular, which means there are no wires to cut for burglars and no landline disruptions. Cellular home alarm systems are better than landline.
Frontpoint offers remote monitoring through mobile phones and devices. This includes email and text alerts, home automation control, security cameras, and geo location services. They offer an app for iOS, Android, Windows phones, Fire TV, Pebble, and Apple Watch users.
Frontpoint offers home automation through their Ultimate Plan. This monitoring plan offers live video streaming, motion-based video recording capable of HD and night-vision, automated door lock control, and easy energy management.
Equipment is the first half of your alarm system, the monitoring center is the other half. Aside from excellent equipment, Frontpoint prides itself on their monitoring centers. Although they don't have their own monitoring center, they've partnered with a well-regarded company to handle monitoring — Rapid Response Monitoring.
Rapid Response Monitoring is UL listed, Department of Defense and Factory Mutual approved, and New York City Fire Department approved for commercial buildings. They have in place what monitoring centers call 'monitoring redundancy', which ensures protection even during unforeseen events. Rapid Response Monitoring has backups for electrical power loss, telephone, internet and computer server disruptions, and environmental conditions.
Local Home Alarm Companies in San Francisco
Who doesn't want to buy local? When it's an option, it's hard to look the other way. There are pros and cons to buying local. Going with a local company means that you can do business face-to-face. The downside is that they normally service limited geographic regions and moving outside of that reason may require you to break your contract by buying out your remaining contract value.
San Francisco is a large city, and there are many local home alarm companies. We handpicked 3 local home alarm companies which we will compare to Frontpoint:
(1) California Security Pro, a dealer of ADT
(2) Warman Security, operating exclusively in San Francisco
(3) Bay Alarm, one of the most well-known local home alarm companies in California.
California Security Pro
California Security Pro is an authorized dealer of ADT. Where ADT is national, California Security Pro operates in California only. One advantage here is that you get the "local alarm flavor" backed by the protection of a national company. When choosing an ADT authorized dealer, they basically handle everything up through installation. Once the alarm is installed, service and monitoring is performed by ADT corporate.
California Security Pro, backed by ADT, offers landline and cellular monitoring, and home automation products.
ADT's cellular alarm system is called ADT Cellguard. It is worth it? You can read more about it here. Cellguard is more secure than landline monitoring because it is wireless, hence, no wires to cut and it doesn't rely upon your internet connection.
California Security Pro also offers home automation through ADT Control, ADT's complete home automation solution. ADT Control enables remote monitoring of alarm status and arm/disarm system through a mobile app for Android and iOS users. Pulse allows for video monitoring and automation of lighting, thermostat, and locks.
Just like ADT, California Security Pro employs the "Free Quote" marketing technique in which they will send a representative to survey your home and suggest a setup. If you don't like letting strangers in your home or waiting around for said stranger to show up, this might not be the right option for you.
Warman Security
Warman Security has been around since 1916 and has protected San Francisco Bay Area residents since then. They offer various kinds of service including lock, entry systems, video surveillance, mailbox, access control, and safe installation. But we'll focus on their alarm systems.
Warman Security installs Ademco Alarm systems, a product of Honeywell. Ademco alarm panels works with several sensors and alarms, even some home automation products.
The best thing about Warman Security is the variation of their products. You can have all your locks, safes, intercoms, and your alarm system coming from and maintained by a single company. Since they focus on the San Francisco area, they get to know their customers better and they can customize their service to their needs. Also, aside from alarm systems, they offer video surveillance, which can be added to your alarm system for better protection.
Warman's alarm systems are self monitored. Self-monitored alarm systems are not connected to monitoring centers and owners are responsible for monitoring their own homes. This means that customers can get mobile access and alerts directly to their mobile phones. You can do this with the other companies too. The difference here is that you are ultimately responsible for taking action. Is it a false alarm? Do you need to go home? Do you need to call the police? Is there a fire? You decide and you take action.
Like ADT, Warman employs the 'Free Quote' technique. Application are done online or through a phone call.
Bay Alarm
Bay Alarm has been serving Californian homes and businesses since 1946, and they have grown since then. They are still a local company as they only operate in California.
Bay Alarm offers landline and cellular alarm systems. They also offer a home automation solution that is backed by the Total Connect app.
Bay Alarm uses equipment from well-regarded manufacturers like Honeywell. These pieces of equipment work together to ensure that customers are satisfied and are protected. Their systems come with video surveillance and several sensors including smoke/fire detectors.
For more advanced homes, Bay Alarm medical offers home automation solutions. Through the use of the Total Connect app, users can connect their smart lighting, locks, and thermostats to the app under one account.
Frontpoint vs California Security Pro vs Warman Security vs Bay Alarm
For the most part, all of the companies we selected offer the same features less Warman. Depending upon what you want, you will pick the right monitoring package and equipment to suit your needs.
Which security package will you choose? Before you choose, there's a few more things to consider.
1. Do you see yourself moving within the next few years? If yes, is there a possibility that you'll move outside San Francisco or outside California? For frequent movers, Frontpoint is the better option. It serves all of the United States and Canada, so it can move with you anywhere you go.
2. Do you want to monitor on your own? If yes, Warman may be the option for you or you may want to explore other technologies like Scout Alarms.
Crime Statistics in San Francisco
Do San Francisco residents really need an alarm system? Crime is rising everywhere, not just in San Francisco but around the whole world. Crime statistics show alarm systems are necessities now more than ever.
Property Crimes in total: 38, 898
Burglary: 5,317
Larceny-Theft: 28,242
Motor Vehicle Theft: 5,339
1 in 17 residents fall victim to property crimes.
59.04 per 1,000 residents are victimized. The national median is 27.3.
If you don't have an alarm system yet, you should consider one. Alarm systems are essential for peace of mind and security.
Photograph "Fountain in San Francisco" by Josh Maxgells. Attribution 2.0 Generic (CC BY-NC-ND 2.0)
San Francisco Home Security Providers
Here is a complete list of providers available in San Francisco: