Recommended Home Security Providers in Sunnyvale

Reliable Fire Protection
Fire Protection
No-Contract
Has top-tier integration options
Several Home Automation Offerings
Straightforward Professional Install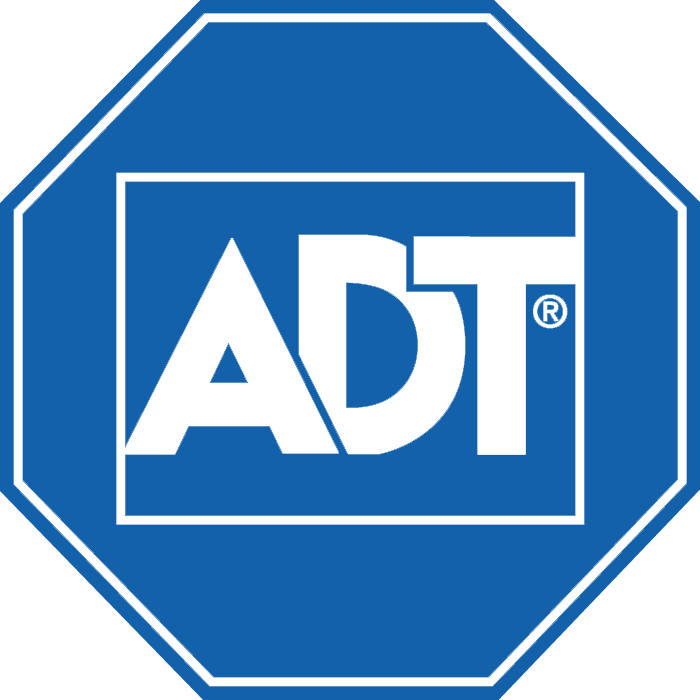 Affordable Option
Fire Protection
Pro. Install
Has options without a contract
Great overall value for your money
Straightforward Wireless Install

Best Value
DIY Install
Home Automation
Known for reliable response time
Options with Video Cameras
Offers responsive customer service
Our Analysis of Safety in Sunnyvale
The rate of crime in Sunnyvale is extremely low, with 18.61 offenses for every one thousand residents. When measured against other U.S. cities, the city places in the 13th percentile and is statistically safer than average.
Criminal offenses against property are below average in Sunnyvale. 17.8 property incidents transpire for every one thousand citizens annually, placing the city in the 46th percentile. The city's below average property-related crime is somewhat of an exception when compared to California — and the country as a whole.
The greatest share of criminality is property crime, including burglary, larceny-theft, motor vehicle theft, and arson. In Sunnyvale, homicide offenses are the most persistent incidents against individuals. arson is the city's most numerous property crime.
Sunnyvale experiences quite low person crime — the city places in the 26th percentile for crimes against persons. For every one thousand residents, there are approximately 0.81 crimes against persons. However, Sunnyvale's rates do not reflect crime levels in the state of California — nor does the United States nationwide.
Aside from crimes per capita, crimes per hour is an additional measure of safety. Sunnyvale has quite low crime frequency, with 0.33 offenses occurring every hour. A crime occurs every 3 hours in Sunnyvale. Specifically, a property-related offense happens every 3 hours and crimes against people occur roughly once every 70 hours.
With its significantly below average crime levels, Sunnyvale has a moderate officer-to-civilian ratio, with 1.76 officers per 1,000 civilians. That's one officer to protect 567 civilians.
Data sourced from FBI Uniform Crime Reporting, 2017 (last available dataset)
1.762
Bottom 40% Percentile
0.813
Bottom 40% Percentile
Recommended Provider for Fire Threats
Home security threats is a primary issue among Sunnyvale, CA residents, but conducting a research on the risk data available for Sunnyvale, CA, we have found that home fire is another danger that Sunnyvale, CA residents want to protect themselves from. After finding that out, we asked the opinion of fire safety experts, who suggested that aside from preventive measures, the best fire protection is having a professionally monitored fire alarm system.
Of course, there are companies that offer standalone, professionally monitored fire alarm systems, but if you want a budget-friendly solution, we recommend getting fire protection from a home security company. Although fire and home security are two different things, there are security companies that offer fire monitoring alongside security monitoring at no extra cost. One such company that we recommend is Simplisafe. Simplisafe is one of the highest recommended alarm companies in Sunnyvale, CA and they also monitor for fire. To get started with fire monitoring, all you need to do is to buy smoke alarms from them and they will monitor them along with your security system without increasing your monthly fee. Another thing that makes them a solid solution is their ability to distinguish security alerts from fire alerts and determine what kind of help to send. If your security system sends an alert, they will dispatch the police; if your fire alarm sends an alert, they will call the fire department. This is vital because during home fires, every second matters.
If you want to learn more about Simplisafe, you may check out our full Simplisafe review or read about Simplisafe pricing here.
Recommended Provider for Low Pricing
Protecting your home with a security system doesn't have to break the bank, but you should not compromise the quality of the system either. Fortunately, there are companies, particularly in Sunnyvale, CA, with affordable offers but with decent products and services. ADT is one of those companies.
ADT offers security systems that meet our high standards, industry best monitoring service, and stellar customer service, all of which for a low introductory price. Of course, they give customers the option to upgrade their systems with extra features, but even if you purchase these added features, the company's pricing is still hard to beat. On top of that, ADT is known for running great deals occasionally, further lowering their equipment and monitoring pricing. If you chance upon one of their promotions, we highly recommend grabbing it before it's gone. For more information on the pricing, monitoring plans, and promotions offered by ADT, click her.
To get started with ADT, we recommend you to visit their website to get a quick overview of their pricing.
Recommended Provider for Overall Value
There is a myriad of alarm companies, from large corporations to local security providers, offering services in Sunnyvale, CA, which makes choosing the best one for your home all the more daunting. Fortunately for you, you don't have to make a decision on your own. After comparing alarm companies in Sunnyvale, CA, we've selected Brinks as the best option for a couple of reasons.
Our first reason is that they are one of the few companies that offer features capable of protecting their Sunnyvale, CA customers from the most common property and violent crimes being committed in the city. We've come to this conclusion by analyzing Sunnyvale, CA crime data and understanding what dangers to security are often faced by Sunnyvale, CA homeowners and property renters. Using the data we gathered, we determined which security features are the most effective in stopping such threats as well as which alarm companies in the area offer such features.
After doing this type of analysis, we further narrowed down the options by comparing the pricing and features of the selected companies and determining which one of them offers the highest value for their price. Brinks came out on top. This led us to the second reason that we recommend Brinks: Because Brinks has the best value among the alarm companies in Sunnyvale, CA.
To set up service with Brinks, visit their website and answer a few standard questions.
Sunnyvale Home Security Providers
Here is a complete list of providers available in Sunnyvale: