Recommended Home Security Providers in Lafayette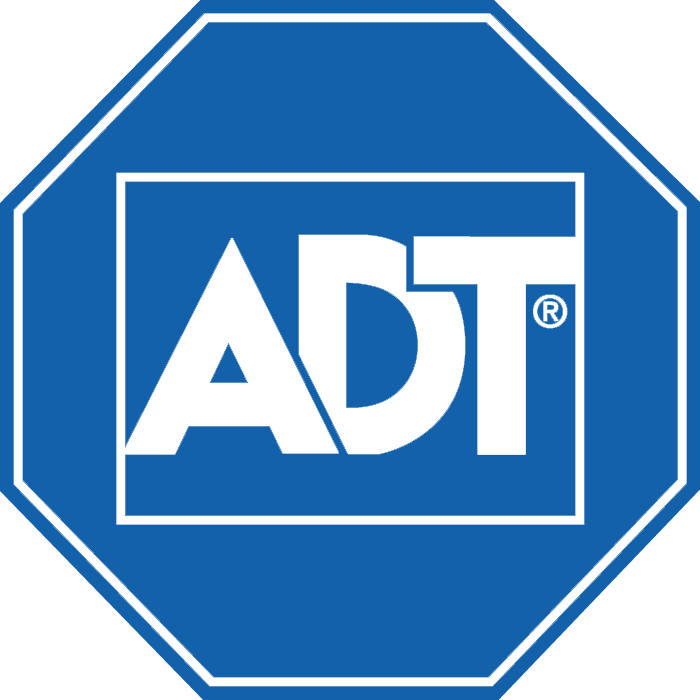 Best Response Time
Fire Protection
Home Automation
Straightforward Professional Install
Several Home Automation Options
Ideal to protect against threats of fire

Affordable Option
Wireless Install
Fire Protection
Straightforward Wireless Install
Great Option for Renters
Ideal in Locations with High Property Crime

Best Integration Options
Video Monitoring
Home Automation
Has a variety integration options
Options with Video Cameras
Ideal in Locations with High Violent Crime
Our Analysis of Safety in Lafayette
The rate of crime in Lafayette is fairlyabove average, with 51.36 offenses for every one thousand residents. When measured against other U.S. cities, the city ranks in the 79th percentile for highest crime statistics, placing it in the second-highest tier.
Lafayette experiences moderatelyhigh person crime — the city ranks in the 65th percentile for offenses against persons. For every one thousand residents, there are approximately 4.24 crimes against persons. However, Lafayette's rates do not reflect crime levels in the state of Louisiana — they do, however, not diverge significantly from national crime rates.
The majority of criminal behavior is property crime, including burglary, larceny-theft, motor vehicle theft, and arson. In Lafayette, sex offenses are the most commonplace incidents against persons. arson is the city's most numerous property crime.
Property-related offenses are quitehigh in Lafayette. 47.12 property incidents occur for every one thousand citizens annually, placing the city of Lafayette in the 73rd percentile. The city's quitehigh property crime is strikingly lopsided when measured against Louisiana — and the United States across the nation. Lafayette is more vulnerable to property-related crimes than 102% of Louisiana counties and 143% of counties in the nation.
In addition to crimes per capita, crime frequency is an additional gauge of safety. Lafayette has quitehigh crime frequency, with 0.75 offenses occurring every hour. A crime occurs every 80 minutes in Lafayette. Specifically, a property incident occurs every 87 minutes and incidents against persons occur approximately once every 16 hours.
Despite moderatelyhigh crime levels, Lafayette retains a relatively average law enforcement presence. Lafayette has a typical officer-to-civilian ratio, with 2.49 safety officers per 1,000 inhabitants. That's one officer to protect 401 inhabitants.
Data sourced from FBI Uniform Crime Reporting, 2017 (last available dataset)
Best Response Time
There's a lot of marketing hype surrounding the response time speed of alarm companies, but the undeniable truth is that an alarm company's response time matters during times of distress. While it is not a measure of the amount of time it takes the police to respond, the response time does have an impact on the overall police response speed. The faster the alarm company can verify an alert, the sooner they can dispatch help. With that being said, it's wise to factor in the response time when deciding between alarm companies.
To help you decide the right company for you, we listed the top alarm companies that provide services in Lafayette, LA by looking into their security features and pricing. We also stacked their features against the local crime data in Lafayette, LA to determine which of them have the capability to truly protect their customers from the most common dangers faced by Lafayette, LA residents. After doing this type of analysis, we've decided that ADT offers the highest security value for their price and they are also generally the speediest to respond to alerts.
We at Home Alarm Report dedicate our lives to helping you, our readers, make wise buying decisions. After doing extensive research work on ADT, we're confident that they deserve our recommendation and that you will truly benefit from their features and fast response time. Once you're ready to get started with their services, we highly recommend visiting their website to get a quick overview of their pricing.
Recommended Choice for Low Pricing
Protecting your home with a security system doesn't have to be an expensive ordeal, but the quality of the equipment and service should not be compromised either. Fortunately, there are companies, especially in Lafayette, LA, with affordable offers but with exceptional quality products and services. Simplisafe is one of those companies.
Simplisafe offers security systems that meet our high standards, a reliable monitoring service, and stellar customer service, all of which for a low introductory price. Of course, they give customers the option to upgrade their systems with extra features, but even if you purchase these added features, the company's pricing is still hard to beat. On top of that, Simplisafe is known for offering great deals occasionally, further bringing down their equipment and monitoring pricing. If you happen to find one of their promotions, we highly recommend grabbing it before it's gone. For more information on the pricing, monitoring plans, and promotions offered by Simplisafe, click her.
To purchase a security system from Simplisafe and set up professional monitoring from them, we recommend you to get in touch with a Simplisafe security expert by calling (844) 725-9572. Doing so will likely give you better deals. You may also visit their website to get a quick overview of their pricing.
Recommended Choice for Integration Options
In the home security field, integrations are very important. A simple security system may be able to provide your basic security needs, but only with integrations can you build a smart security system. That said, we recommend Protect America to you if you're searching for a security system in Lafayette, LA that supports third-party integration.
Protect America offers security systems that integrates well with select third-party smart home products. What we like with these integrations is that they let you control and automate smart home products from other brands using the same interface you use to control your security system. Imagine having the ability to turn on your lights using the same device you use to interact with your security system, whether it's the control panel that came with your system, your smartphone, or your computer. Of course, third-party integrations with Protect America offer more functions than allowing you to control third-party smart home products. They also allow you to create interactions between your security system and third-party products in order to make your home smarter and more responsive. For example, Protect America can give you access to rules recipes that activate certain actions when a trigger event occurs. If you put this type of integration into action, you can have a smart home that automatically sets the indoor temperature into energy saving mode the moment you leave the house and disarm your security system.
Integrations are more than just about convenience. Some integrations are designed to improve your home security. For example, for the type of people who frequently forget to arm their security systems, an integration that arms the system the moment they lock their smart lock-equipped front door can vastly improve their security experience.
There's a lot of benefits to having an integrated security system, and if you want to learn more about how Protect America can make your life easier and more secure, check out our Protect America review. Here you will find Protect America deals and pricing to help you get started.
Lafayette Home Security Providers
Here is a complete list of providers available in Lafayette: