Recommended Home Security Providers in Newark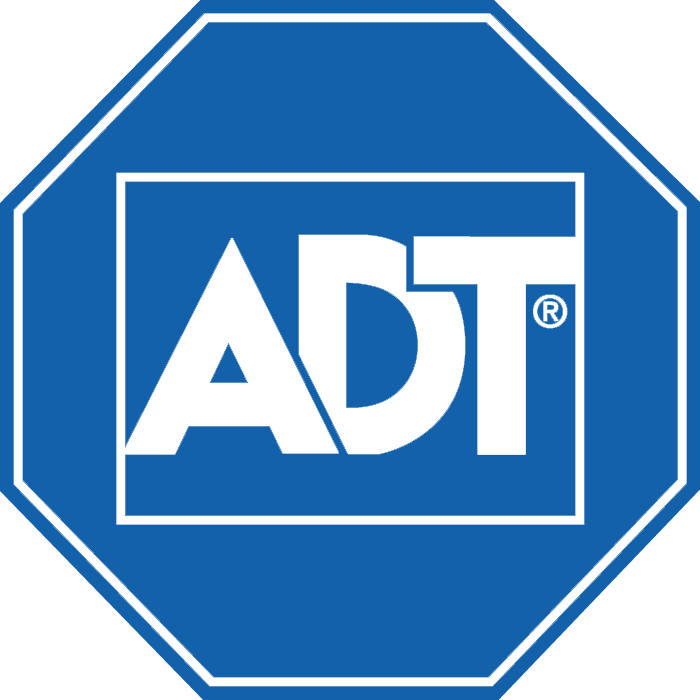 Best Video Monitoring
Recommended in Areas with High Property Crime
Great Home Automation Options
Recommended in Areas with High Violent Crime

Reliable Fire Protection
High-quality Professional Install
Plans with Video Cameras
Recommended to protect against threats of fire

Best Customer Service
Ideal for Renters
High-quality Wireless Install
Known for quick response time
Our Analysis of Safety in Newark
The amount of crime in Newark is below average, with 33.17 incidents for every one thousand residents. When measured against other cities nationwide, Newark ranks in the 44th percentile.
Criminal infractions against property are moderatelyabove average in Newark. 27.98 property crimes transpire for every one thousand citizens annually, placing Newark in the 77th percentile. The city's fairlyabove average property crime is somewhat of an exception when compared to New Jersey — and the country as a whole.
Newark experiences significantly above average person crime — the city ranks in the 85th percentile for offenses against persons. For every one thousand inhabitants, there are about 5.19 crimes against individuals. Notably, Newark's rates are exceedingly disproportionate to crime levels in the state of New Jersey; they do, however, not diverge significantly from national crime rates. Newark's very high person-related crime rates are reflective of those throughout the state of New Jersey and with estimates across the nation.
The largest share of criminality is property crime, including burglary, larceny-theft, motor vehicle theft, and arson. In Newark, homicide offenses are the most common incidents against individuals. arson is the city's most commonly occurring property crime.
Beyond crime rates, the frequency of crime is an additional measure of safety. Newark has significantly above average crime frequency, with 1.07 offenses taking place every hour. A crime occurs every 56 minutes in Newark. Specifically, a property incident occurs every 66 minutes and offenses against people occur approximately once every 6 hours.
With its below average crime levels, Newark has a moderate officer-to-civilian ratio, with 5.26 officers per 1,000 inhabitants. That's one officer to protect 190 residents.
Data sourced from FBI Uniform Crime Reporting, 2017 (last available dataset)
Best Choice for Video Cameras
Cameras play a big role in home security, allowing you to not only receive alerts when someone unexpectedly pays you a visit but also to check on your property on demand. Some cameras even let you remotely speak to visitors using only your smartphone or computer.
If the best home alarm company that offers security cameras in Newark, NJ is what you need, our recommendation goes to. For one, ADT offers different kinds of cameras for various purposes. They have indoor and outdoor cameras and they even offer video doorbells for your front door. Their cameras also offer standard features that are necessary to home security. They can detect motion and they have a decent day and night video quality as well as a wide field of view. In addition, ADT offers additional features like cloud storage for alert videos, live video streaming, and rich notifications. You can even link your cameras to your security system so that they are prompted to record a short clip if your security system is tripped.
To set up service with ADT, we have found that the easiest way is to speak with a ADT security expert to help you pick the right system for you. Be sure to mention that you're interested in a security system with cameras. You can contact ADT by answering a few standard questions on the ADT website and waiting for them to call or email you.
Best Choice for Fire Threats
Crimes that threaten home security is a major concern among Newark, NJ residents, but looking the risk data available for Newark, NJ, we noticed that home fire is another danger that Newark, NJ residents are most concerned about. Having known that, we asked the opinion of fire safety experts, who recommended that in addition to preventive measures, the best fire protection is having a system in place that detects fire in its early phase. They went on to recommend professionally monitored fire alarm systems.
Of course, you can get a standalone, professionally monitored fire alarm system from companies that offer them, but if you want a budget-friendly solution, we recommend hiring a home security company to give you fire protection. Although fire and home security are two different things, there are alarm companies that offer fire monitoring alongside security monitoring at no additional cost. One company we recommend is Brinks. Brinks is one of the highest recommended alarm companies in Newark, NJ and they also monitor for fire. To get started with fire monitoring, all you need to do is to buy smoke alarms from them and they will monitor them along with your security system without any monthly fee increase. Another thing that makes them a solid solution is their ability to distinguish security alerts from fire alerts and send you the right kind of help. If your security system sends an alert, they will dispatch the police; if your fire alarm sends an alert, they will call the fire department. This is highly important because during home fires, every second matters.
For more information about Brinks features and why we recommend them, we suggest giving our in-depth Brinks review a good read.
Best Choice for Exceptional Customer Service
While most customers look at the pricing and features when comparing home security companies, it's also important not to discount the customer experience. In our years of reviewing home security systems, we've found that the companies that treat their customers with high regard are also often the ones that provide the highest level of protection to their clients.
After studying the home security companies that offer services in Newark, NJ, we came to the conclusion that Link Interactive has the best customer service quality. Aside from their customer service, we also found that their pricing is better than most options in the city and that they offer the right features to protect their users from the threats in Newark, NJ based on our analysis of Newark, NJ crime statistics. If you're looking for an alarm company near you that offers a good mix of high quality customer service, best value pricing, and reliable security features, Link Interactive is definitely a strong option.
To se tup service, simply visit their website.
Newark Home Security Providers
Here is a complete list of providers available in Newark: