Recommended Home Security Providers in Oklahoma City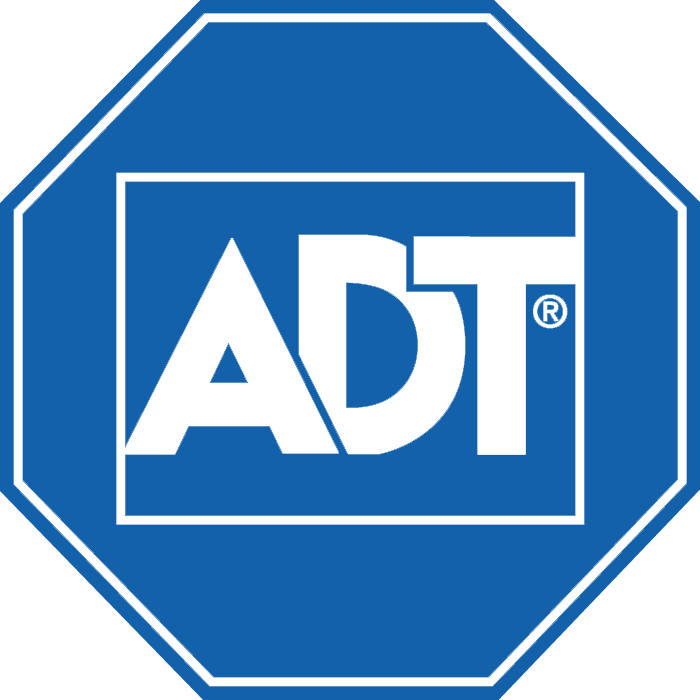 Best for Renters
Wireless Install
Wireless Install
Includes top-tier integration options
Known for quick response time
Best value option

Affordable Option
Recommended for Locations with High Property Crime
High-quality Wireless Install
Offers plans without a contract

Best Wireless Install
Video Monitoring
Home Automation
Ideal for Renters
Plans with Video Cameras
Recommended to protect against fire incidents
Our Analysis of Safety in Oklahoma City
The level of crime in Oklahoma City is quiteabove average, with 45.52 incidents for every one thousand residents. In comparison to other cities nationwide, Oklahoma City ranks in the 69th percentile for highest crime statistics, placing it in the second-highest tier.
Oklahoma City experiences significantly high person crime — the city ranks in the 95th percentile for incidents against persons. For every one thousand inhabitants, there are approximately 6.15 crimes against people. However, Oklahoma City's rates do not reflect crime levels in the state of Oklahoma — they do, however, not diverge significantly from national crime rates.
The bulk of crime is property crime, including burglary, larceny-theft, motor vehicle theft, and arson. In Oklahoma City, homicide offenses are the most persistent offenses against persons. arson is the city's most commonly occurring property crime.
Property incidents are very high in Oklahoma City. 39.38 property incidents occur for every one thousand citizens annually, placing the city in the 93rd percentile. The city's significantly above average property-related crime is somewhat of an exception when compared to Oklahoma — Oklahoma City is more under threat to property-related offenses than the average Oklahoma counties.
In addition to crime rates, the frequency of criminal activity is another gauge of safety. Oklahoma City has significantly above average crime frequency, with 3.37 offenses occurring every hour. A crime occurs every 18 minutes in Oklahoma City. Specifically, a property-related offense occurs every 21 minutes and offenses against people occur roughly once every 2 hours.
Despite moderatelyhigh crime levels, Oklahoma City retains a comparatively average law enforcement count. Oklahoma City has a typical officer-to-civilian ratio, with 2.11 law enforcement officers per 1,000 residents. That's one officer to guard 474 civilians.
Data sourced from FBI Uniform Crime Reporting, 2017 (last available dataset)
2.11
Bottom 40% Percentile
Recommended for Those Who Rent
For families and individuals that rent in Oklahoma City, OK finding an ideal home security system is more accessible than ever before. Today, there are several home security companies that are constructing systems to meet the specific needs that come with renting a house or an apartment.
As a renter, you'll need a home security dealer that offers wireless equipment to minimize damage to walls as a result of drilling holes into walls. Plus, you'll also want a provider that offers home monitoring plansprofessional monitoring servicesprofessional monitoring plans that won't punish you for moving with extra moving fees or penalities. Because of this, selecting a home security system as a renter in Oklahoma City, OK is not always a straightforward process.
Renting a home in Oklahoma City, OK also comes with unique worries and challenges. To evaluate your personal security needs and how to best protect your house or apartment, it's important to understand the threats you face as a resident of Oklahoma City, OK.
Home Alarm Report thoroughly analyzed Oklahoma City, OK's crime statistics to understand the most common crimes and why they occur. Then, we compared the largest home security companies in Oklahoma City, OK to see if their systems provided renters with the necessary features, technology, and equipment to combat these threats.
After completing this comprehensive analysis, Home Alarm Report recommends ADT as the best home security provider for renters in Oklahoma City, OK.
Home Alarm Report came to the conclusion that ADT is ideal for those who rent their homes in the Oklahoma City, OK area for a few reasons. While many other well-known home security brands are made for homeowners exclusively, ADT is different.
ADT's customer service is top-notch and will treat you with the same respect as a homeowner. In addition, our review shows that ADT offers the most competitive pricing in Oklahoma City, OK.
For more information on ADT, you may visit their website to get an online quote.
Feeling safe and secure is just as critical for renters as it is for homeowners—ADT ensures your protection.
Best Provider for Low Pricing
No matter where you live, the overall cost of the security system and monitoring will always be one of the first things consumers consider when choosing a security system. Because of this, our team of researchers set out to find the alarm companies with the lowest equipment and monitoring cost in Oklahoma City, OK but still offer dependable equipment, monitoring, and customer service. To do this, they researched the monitoring plans, deals, and promotions offered by alarm companies in the area and stacked them against each other based on the overall security value that the companies provide. Their research yielded results showing that Simplisafe is the lowest priced option in Oklahoma City, OK.
If you do your own research, there's a possibility that you'll find alarm companies with even lower expensive offers than Simplisafe. However, for this research, we didn't include companies with subpar equipment, monitoring, or customer service. It's also possible that you've found a promotion that wasn't being offered during the time of our research. If that's the case, this home security guide we've put together will help you decide whether the promotion is worth grabbing or not. If we've reviewed the company before, the guide will also lead you to our review.
Overall, we are confident that Simplisafe is the lowest priced company in Oklahoma City, OK with high quality equipment, monitoring, and customer service. To set up service with Simplisafe, a quick call to (844) 725-9572 will put you through a direct line with a Simplisafe security expert who will assist you in the buying process. If you want to learn more about Simplisafe first before buying anything (highly recommended!), be sure to check out our Simplisafe review. Alternatively, you can learn more about Simplisafe pricing, deals, and promotions here.
Recommended for their Wireless Setup
With all the marketing hype surrounding security systems, picking the best one for your home doesn't come easily. There's a lot of options to choose from even in Oklahoma City, OK alone. Most consumers pick by comparing pricing and features. However, with all the options available, it could take you days to compare all the alarm companies offering service in your area. With that in mind, we at Home Alarm Report conducted our own extensive research on the companies offering service in Oklahoma City, OK and found that wireless security systems are the best for Oklahoma City, OK residents.
To help you further narrow down the list, we looked at the features of wireless security systems and analyzed how well they can protect you from the most common dangers in Oklahoma City, OK. Based on this type of research we conducted, we've reached the conclusion that Alder is the best overall security company that offers wireless security systems in Oklahoma City, OK. Our findings were further confirmed by online reviews from Alder customers in Oklahoma City, OK. Overall, customers are satisfied with the services provided by Alder.
If you want to learn more about Alder, be sure to check out our in-depth Alder review. If planning on setting up service with them, we've found that the quickest way is to get in touch directly with an agent by calling (844) 746-2481 or you can head over to the Alder website.
Oklahoma City Home Security Providers
Here is a complete list of providers available in Oklahoma City: