Recommended Home Security Providers in Nashville

Best Integration Options
Includes top-tier integration options
Best value option
Has no contract plans

Best for Home Owners
DIY Install
Fire Protection
Known for quick response time
Simple Wireless Install
Options with Video Cameras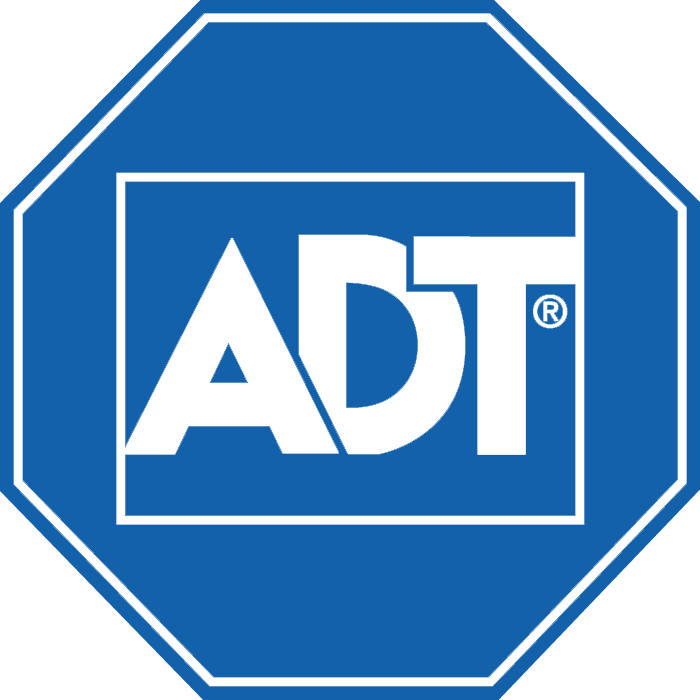 Affordable Option
Pro. Install
Fire Protection
Perfect for Renters
Recommended to protect against fire incidents
Simple Professional Install
Our Analysis of Safety in Nashville
The level of criminal activity in Nashville Metropolitan is fairlyhigh, with 49.67 incidents for every one thousand residents. When compared with other U.S. cities, Nashville Metropolitan ranks in the 75th percentile for highest crime figures, placing it in the second-highest tier.
The bulk of criminality is property crime, including burglary, larceny-theft, motor vehicle theft, and arson. In Nashville Metropolitan, homicide offenses are the most common offenses against individuals. arson is the city's most rampant property crime.
Criminal offenses against property are very high in Nashville Metropolitan. 41.31 property incidents transpire for every one thousand citizens annually, placing the city in the 94th percentile. The city's very high property crime is somewhat of an outlier when measured against Tennessee — Nashville Metropolitan is more vulnerable to property-related crimes than the median Tennessee counties.
Nashville Metropolitan experiences very high person crime — the city ranks in the 97th percentile for offenses against persons. For every one thousand residents, there are about 8.35 crimes against individuals. In particular, Nashville Metropolitan's rates are exceedingly disproportionate to crime levels in the state of Tennessee; they do, however, not diverge significantly from national crime rates. Nashville Metropolitan's significantly above average person-related crime rates are reflective of those throughout the state of Tennessee and with estimates across the nation.
Notwithstanding it's quitehigh crime levels, Nashville Metropolitan sustains a comparably usual law enforcement presence. Nashville Metropolitan has a moderate officer-to-civilian ratio, with 2.56 safety officers per 1,000 inhabitants. That's one officer to guard 391 civilians.
Beyond crime rates, the rate of criminal activity is another key safety signal. Nashville Metropolitan has significantly high crime frequency, with 3.83 offenses taking place every hour. A crime occurs every 16 minutes in Nashville Metropolitan. Specifically, a property-related incident occurs every 19 minutes and incidents against persons occur roughly once every 93 minutes.
Data sourced from FBI Uniform Crime Reporting, 2017 (last available dataset)
Recommended Provider for Integration Options
Most security systems are created, but as the tech industry increasingly becomes connected, consumers are also increasingly preferring home alarm systems that has integrations with third-party security and smart home brands. The primary advantage of a well-integrated security system is its flexibility. It allows you to allows you to expand your security system using third-party products and control them using one platform. As an example, if your system supports third-party camera integrations, instead of settling on the limited camera choices offered by your alarm company, you can choose to buy better cameras from a manufacturer that specializes on cameras and still use your alarm company's platform to control and monitor everything.
In Nashville, TN, very few security companies support integrations, and among them, we recommend Protect America. What sets Protect America apart is its wider range of integration. On top of that, the platform and apps used by Protect America allows deeper integrations with compatible devices. For example, instead being limited of only controlling a third-party smart thermostat using the Protect America app, you can integrate it with your automated rules to create a more intelligent smart home ecosystem.
We've found that the easiest way to set up service with Protect America is to speak with an agent directly at (855) 251-3641. If you want to find out more about Protect America first, you may also check out our in-depth Protect America review
Recommended for Those Who Own Homes
For homeowners in Nashville, TN we recommend Brinks as a solid solution for most situations. This recommendation is based on analysis of the crime statistics in Nashville, TN paired with an analysis of the different product offerings across the all of the companies we've found offering home security service in the Nashville, TN area.
Based on our analysis, we believe that Brinks is the right choice for most consumer as it will mitigate the majority of the dangers that homeowners in Nashville, TN will face at a reasonable monthly price and above average features.
Usually customers who choose Brinks should contact their home insurance company to see if can receive a discount by having professionally monitored home security service.
For full details on why we recommend Brinks, you can read our full Brinks review here.
Recommended Provider for Small Budgets
Adding a security system to your home doesn't have to break the bank, but you should not settle for low quality equipment and services either. Fortunately, there are alarm companies, especially in Nashville, TN, inexpensive offers but with high-quality products and services. ADT is one of those companies.
ADT offers high quality security products, industry best monitoring service, and stellar customer service, all of which for a low introductory price. Of course, they also offer extra features at an added cost, but even with these added features, the company's pricing is still hard to beat. On top of that, ADT is known for offering promotions frequently, further bringing down their equipment and monitoring pricing. If you chance upon one of their promotions, we highly recommend grabbing it before it's too late. For more information on the pricing, monitoring plans, and promotions offered by ADT, click her.
To get started with ADT, we recommend you to visit their website to get a quick overview of their pricing.
National or Local Home Security
Step one is narrowing down a list of potential home security providers. I'm all for supporting local companies, but this is one area where you might want to consider both local and national home security companies. There are some real benefits to going with a national company, like the ability to move nationwide without being penalized for breaking your monitoring contract. In my opinion, there is only one solid local option in Nashville and that is ADS.
ADS Security
1-800-448-585
When it comes to local home security providers, ADS is delivering the right experience. They have a good customer service track record and offer the latest technology. Of course, part of that is thanks to the fact that they are technically a regional provider servicing most of the South.
Frontpoint and Link-Interactive
From a national perspective, I recommend either Frontpoint Home Security or Link Interactive. That's right, I'm skipping right over ADT and Vivint. ADT has been making some strides lately, but Frontpoint and Link are still the best. They are both completely wireless which means the system goes up using an industrial grade adhesive. (Hello security for renters and homeowners.) On top of that, they are self-installed systems so you won't need to take a day off to wait on your sales guy technician to show up and sell you more product install your system. (I've talked to a Nashville guy who went with ADT and that is legitimately what happened.)
Frontpoint:
(844) 328-2882
Read Review
A+ BBB Rating
Angie's List Super Service Award Winner
Home Automation
Fire and Burglary Monitoring
Link Interactive:
1-877-826-5443
Read Review
A+ BBB Rating
Angie's List Super Service Award Winner
Home Automation
ADS Security Compared to Frontpoint Home Security and Link Interactive
Keep in mind that an alarm permit is required in Nashville.
Nashville Safety
Nashville can be a dangerous city, considering that it is only safer that 6% of all US cities. Violent crime rates are high. While the national median is 3.8 violent crimes per 1,000 residents, in Nashville, it is 11.26 per 1,000 residents. Fortunately, property crime is closer to average. The national average for property crime is 24.9 per 1,000 residents, and Nashville's property crime rate is 39.34 per 1,000 residents. That said, you should still be wary of crime, especially because there's a 1 in 25 chance that you'll become a victim in the city.
Most Dangerous Neighborhoods
There are places in Nashville that are higher crime areas. If you live in a neighborhood that is in or around the city center, you might want to double the security measures you're taking:
Germantown
Salemtown
Cannon St.
Woodland St. Area
9th Street
Safest Neighborhoods
On the other hand, there are also areas known to be safe.
Mccrory Ln / Poplar Creek
Mccrory Ln/ Russel Rd
Church St / Overlook Blvd
Davidson Rd/ Jocelyn Hollow Rd
Pasquo/ Linton
SOURCES:
Featured photo "Day 291" by Morgan Levy. Used under a CC BY 2.0 license.
Nashville Home Security Providers
Here is a complete list of providers available in Nashville: