Recommended Home Security Providers in Houston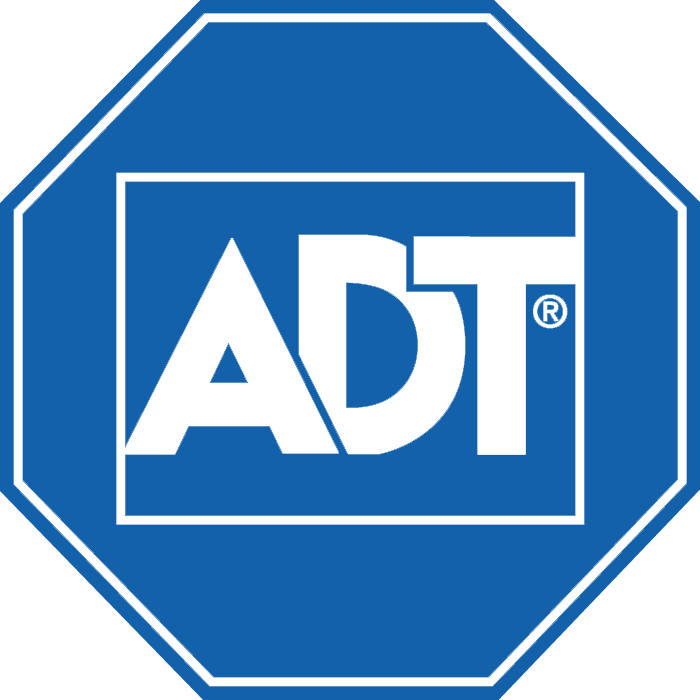 Best Integration Options
Home Automation
Pro. Install
Recommended in Regions with High Violent Crime
Ideal for Renters
Great Home Automation Options

Best No-Contract Options
Offers no contract options
Includes a variety integration options
Best value option

Best Professional Install
Ideal for Home Owners
Recommended in Regions with High Property Crime
High-quality Professional Install
Our Analysis of Safety in Houston
The rate of crime in Houston is significantly above average, with 52.52 crimes for every one thousand residents. In comparison to other cities across the U.S., the city places in the 81st percentile for highest crime statistics.
The plurality of criminal behavior is property crime, including burglary, larceny-theft, motor vehicle theft, and arson. In Houston, homicide offenses are the most persistent incidents against persons. arson is the city's most commonly occurring property crime.
Property infractions are very high in Houston. 45.75 property crimes occur for every one thousand citizens each year, placing the city in the 100th percentile. The city's significantly above average property crime is acutely irregular when compared to Texas — and the U.S. across the nation. Houston is more suceptible to property-related offenses than 102% of Texas counties and 143% of counties in the nation.
Houston experiences very high person crime — the city ranks in the 99th percentile for incidents against individuals. For every one thousand residents, there are about 6.77 crimes against persons. Notably, Houston's rates are prominantly assymetric to crime levels in the state of Texas; they do, however, not diverge significantly from national crime rates. Houston's significantly above average person-related crime rates are reflective of those throughout the state of Texas and with estimates across the nation.
Despite significantly high crime levels, Houston retains a relatively standard law enforcement count. Houston has a typical officer-to-civilian ratio, with 2.71 law enforcement officers per 1,000 civilians. That's one officer to guard 369 inhabitants.
Aside from crime rates, crime frequency is an additional indicator of safety. Houston has very high crime frequency, with 14.02 offenses occurring every hour. A crime occurs every 4 minutes in Houston. Specifically, a property offense happens every 5 minutes and crimes against persons occur about once every 33 minutes.
Data sourced from FBI Uniform Crime Reporting, 2017 (last available dataset)
Best Choice for Integration Options
Most security systems are designed, but as the world becomes more connected, consumers are also increasingly leaning towards home alarm systems that has integrations with third-party security and smart home brands. The main benefit of a well-integrated security system is its flexibility. It allows you to add third-party devices of your choosing to your system and control them using one platform. As an example, if your system supports third-party camera integrations, instead of having no other choice but to pick from the limited camera choices offered by your alarm company, you can choose to buy better cameras from a manufacturer that specializes on cameras and still control and monitor everything using your security system platform.
In Houston, TX, very few security companies support integrations, and of those companies, we recommend ADT. What makes ADT different is its ability to work with a wider range of security and smart home products. On top of that, the platform and apps used by ADT allows deeper integrations with compatible devices. For example, instead being limited of only controlling a third-party smart thermostat using the ADT app, you can integrate it with your automated rules to create an even smarter ecosystem.
If you want to find out more about ADT first, you may also give our in-depth ADT review a read.
Best Choice With No Contract
After analyzing the home security market in Houston, TX, we found that people generally prefer security companies that don't require long-term contracts. Although contracts have become pretty common in the security industry, most customers still don't like the idea of being required to use a service for several years and being charged a a high amount if they terminate service within the contract term. Knowing that, we recommend Simplisafe as a reliable no-contract security company.
Of all the companies in Houston, TX we compared, Simplisafe caught our attention due to their affordable equipment and monitoring rates and high security standards. Before making recommendations, we make sure to only pick companies that offer a true value to customers, and Simplisafe is one of them. Despite their affordable monthly rates, Simplisafe provides an unmatched level of protection to their users.
After analyzing the Houston, TX crime data, we also came to the conclusion that Simplisafe is perfectly suited for Houston, TX residents. We compared the strengths of Simplisafe with the most common crimes being committed in Houston, TX, and we've found that Simplisafe is more than capable of shielding consumers from these threats. Our research on the company's capacity to protect their customers is another reason why we highly recommend Simplisafe as a no-contract security solution.
To set up service with Simplisafe, we suggest speaking with one of their agents by calling (844) 725-9572.For full details on why we recommend Simplisafe, read our in-depth review to gain more knowledge about what they offer before getting in touch with them.
Recommended for their Professional Install
For residents of Houston, TX, companies that offer professional installation are most ideal. Professional installation has many advantages, the greatest of which is that it ensures your system is running smoothly. In most cases, a team of professional installers visits the customer's house, installs the security system and all of its components, and even teaches the end-user how to operate the system..
Although there are more than enough companies that offer professional installation, some are better than others. The entire experience is reliant on the technicians themselves. Some security companies hire third-party technicians, which often leads to subpar customer experience. A good security company employs and trains their own technician and holds themselves accountable for the entire installation experience.
Of course, installation is just one part of your overall home security experience, so it's important that you look beyond just the quality of a company's professional installation service. You should consider the features, the cost of the system, and overall customer experience. It's also important that you ensure that a company has the resources to prevent the most common types of crime in your city. Based on the data we gathered about crimes in Houston, TX, we determined that Brinks is the best option in Houston, TX that offers professional installation.
For more information about Brinks, you may read our in-depth Brinks review here.
Houston Home Security Providers
Here is a complete list of providers available in Houston: