Recommended Home Security Providers in Waco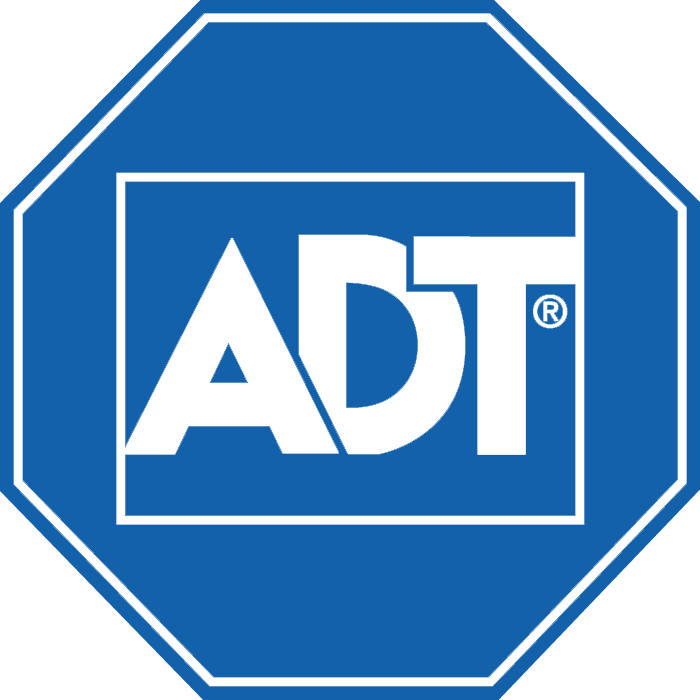 Reliable Fire Protection
Home Automation
Home Automation
Ideal in Areas with High Violent Crime
Straightforward Wireless Install
Ideal in Areas with High Property Crime

Affordable Option
Fire Protection
Fire Protection
Straightforward Professional Install
Options with Video Cameras
Ideal to protect against threats of fire

Best Home Automation
Several Home Automation Options
Great Option for Renters
Great overall value for your money
Our Analysis of Safety in Waco
The amount of crime in Waco is fairlyhigh, with 41.13 incidents for every one thousand residents. In comparison to other U.S. cities, the city ranks in the 62nd percentile for highest crime levels, placing it in the second-highest tier.
Criminal offenses against property are moderatelyabove average in Waco. 36.85 property crimes transpire for every one thousand citizens each year, placing the city in the 67th percentile. The city's quiteabove average property-related crime is somewhat of an deviation when compared to Texas — Waco is more vulnerable to property-related crimes than the median Texas counties.
The principal part of criminality is property crime, including burglary, larceny-theft, motor vehicle theft, and arson. In Waco, homicide offenses are the most commonplace offenses against persons. arson is the city's most ubiquitous property crime.
Waco experiences moderatelyhigh person crime — the city places in the 67th percentile for crimes against persons. For every one thousand inhabitants, there are approximately 4.28 crimes against individuals. However, Waco's rates do not reflect crime levels in the state of Texas — they do, however, not diverge significantly from national crime rates.
In addition to crime rates, the frequency of criminal activity is another key safety indicator. Waco has moderatelyhigh crime frequency, with 0.64 offenses taking place every hour. A crime occurs every 94 minutes in Waco. Specifically, a property offense occurs every 105 minutes and offenses against individuals occur about once every 15 hours.
Notwithstanding it's moderatelyhigh crime levels, Waco supports a somewhat average law enforcement presence. Waco has a moderate officer-to-civilian ratio, with 2.49 law enforcement officers per 1,000 civilians. That's one officer to protect 402 inhabitants.
Data sourced from FBI Uniform Crime Reporting, 2017 (last available dataset)
Recommended Option for Fire Threats
Home security threats is a top priority among Waco, TX residents, but conducting a research on the risk data available for Waco, TX, we noticed that home fire is another danger that Waco, TX residents are looking out for. Knowing that, we consulted fire safety experts, who suggested that in addition to preventive measures, the best fire protection is having a system in place that detects fire in its early phase. They went on to recommend professionally monitored fire alarm systems.
Of course, you can get a standalone, professionally monitored fire alarm system from companies that offer them, but if you want a budget-friendly solution, we recommend getting fire protection from a home security company. Although fire and home security are two different things, there are alarm companies that offer fire monitoring alongside security monitoring at no added cost. One company we recommend is ADT. ADT is one of the best home security system providers in Waco, TX and they also monitor for fire. To get started with fire monitoring, all you need to do is to buy smoke alarms from them and they will monitor them along with your security system without any monthly fee increase. Another thing that makes them a good fit for the job is their ability to distinguish security alerts from fire alerts and determine what kind of help to send. If your security system sends an alert, they will dispatch the police; if your fire alarm sends an alert, they will call the fire department. This is highly important because during home fires, every second matters.
For more information about ADT features and why we recommend them, we suggest giving our in-depth ADT review a good read.
Recommended Option for Low Pricing
Wherever you are, the equipment pricing and monthly cost will always be one of the top priorities when choosing a security system. Because of this, our team of researchers set out to find the alarm companies with the lowest pricing in Waco, TX but still offer dependable equipment, monitoring, and customer service. To do this, they gathered information about monitoring plans, deals, and promotions offered by alarm companies in %%state%% and stacked them against each other based on the overall security value that the companies provide. Their research shows that Simplisafe is the least expensive option in Waco, TX.
If you do your own research, it's possible for you to find less expensive deals than what Simplisafe offers. However, for this research, we didn't include companies with subpar equipment, monitoring, or customer service. It's also possible that you've found a rare promotion by one of the alarm companies in your area. If that's the case, this home security guide we've put together will help you decide whether the offer is worth grabbing or not. If we've reviewed the company before, the guide will also lead you to our review.
Overall, we have strong confidence that Simplisafe is the lowest priced company in Waco, TX with high quality equipment, monitoring, and customer service. To set up service with Simplisafe, a quick call to (844) 725-9572 will put you through a direct line with a Simplisafe security expert who will assist you in the buying process. If you want to learn more about Simplisafe first before buying anything (highly recommended!), be sure to check out our Simplisafe review. Alternatively, you can learn more about Simplisafe pricing, deals, and promotions here.
Recommended Option for Home Automation
Smart home products were designed to make life easier, but making your home smart can also add security benefits. Because of this, we recommend finding a company that offers both formidable security systems and strong home automation features.
A good company for home automation more than just offers a wide range of home automation equipment, but also provides a good home automation service that allows you to use features like schedules, rules, and automation scenes.
In Waco, TX, there are several alarm companies that fulfill our home automation standards, but among them, Protect America stands out. For one, their smart home products are reliable and of high quality. They get their products either from their partner manufacturer who also makes their security system or from third-party smart home brands. These products, along with their security system, are then linked together by the Protect America smartphone app that allows interconnectivity between the products. As an example, your security system can tell your smart home when you're away so your home automation devices can automatically set themselves to the appropriate mode. If you have smart locks, your security system can even prompt the Protect America automation platform to automatically lock your door as you leave the house.
Knowing that Protect America is strong in both home security and home automation, we recommend them the best alarm company that offers home automation in Waco, TX. For more information on Protect America, you may call (855) 251-3641 and talk to an agent or you can visit their website.
Waco Home Security Providers
Here is a complete list of providers available in Waco: