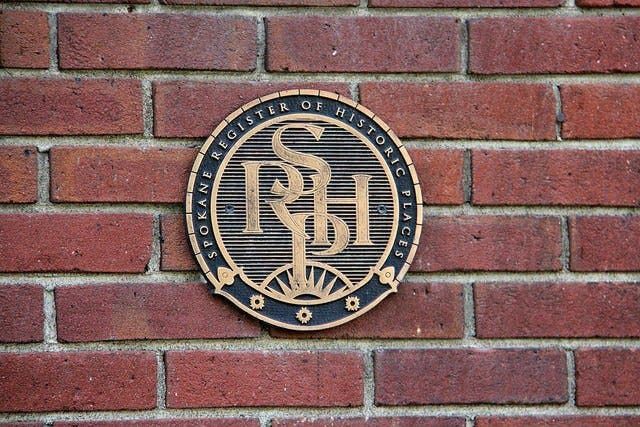 Spokanites are outdoor-loving people; they have good reason to be. Mountains, lakes, and rivers are only an hour drive from the city. Whether you're into hiking, fishing, biking, kayaking, or hunting, Spokane has a place for you. All you need is a truck, a boat, a rifle, and maybe some fishing gear and a tent. Outdoor activities go on even during winter months. You can go skiing and snowboarding at Mt. Spokane Ski & Snowboard Park. Who knows? Maybe you'll be the next Olympian? Or you can try the Riverfront Park Ice Palace and go ice skating right in the middle of the city. You'll never run out of outdoor things to do.
Spokane seems like a peaceful small town, but it has its fair share of crime. A report from Neighborhood Scout shows that property crime is a problem in the city. According to the report, your chance of falling victim to a property crime in Spokane is 1 in 12. If you want to protect your family and property from those goons, you need a security system.
National Home Alarm Companies in Spokane
Many national home alarm companies offer services to Spokane residents including Frontpoint.
Frontpoint
Frontpoint offers nothing but high-quality service and equipment. If you look around online, you'll see a lot of good reviews about their service. Sure, there are negative reviews here and there. But overall, Frontpoint still maintains a 94% satisfaction rating among current customers.
Frontpoint's systems are wireless. They ditched the traditional phone line connection and gave their control panels the ability to transmit data using a cellular signal. By doing so, they eliminated the risk of burglars using one of the oldest tricks in the book—cutting phone lines to deactivate alarms. You can subscribe to their Protection Plan for as low as $34.99 a month. It will give you 24/7 cellular monitoring against intrusion, fire, flood, and carbon monoxide.
You can also go a bit higher with the Interactive Plan. It costs $44.99 a month. This plan adds email and text alerts and mobile app control using the Alarm.com app. Your system will also be protected by Smash-Proof technology. This technology gives your system the ability to alert the monitoring center if your control panel is destroyed. Finally, you can go all in with the Ultimate Plan for $49.99 per month. It gives you full automation features (smart locks, appliance control, smart plugs, etc.). It also lets you use a security camera for better security.
If you want to learn more about Frontpoint, we have a full review of the company here.
Local Home Alarm Companies in Spokane
Solid Rock Security
(509) 279 0990
infor@solidrocksecurity.com
Solid Rock Security may not have decades of experience as a company, but they promise to give you only the best equipment. They also offer their customers access to the Alarm.com app, one of the highest rated smart home apps available today.
Solid Rock Security offers equipment for security and safety such as motion sensors, door contacts, and smoke alarms. They also offer home automation systems. These systems will be linked to your smartphone via the Alarm.com app so you can control your lights, thermostat, and appliances from anywhere. You can also add cameras and monitor them using your smartphone.
Solid Rock also takes a new approach when it comes to contracts. Unlike other companies who lock you into 3-year contracts, they offer flexible choices. They have month-to-month plans, 12-month plans, and 3-years plans to fit your budget.
You can find out more about them by visiting their website or calling them at (509)-279-0990.
Allied Fire & Security
www.alliedfireandsecurity.com
(800) 448 8338
Allied Fire & Security is local company servicing areas around Spokane, Seattle, and Portland. They are a dealer of Honeywell products, including security sensors, cameras, and control panels. As a dealer of Honeywell, they also give their customers access to the Total Connect 2.0 app. It is a smartphone app created by Honeywell that lets you control your security system and smart home devices.
Like Frontpoint, Allied Fire & Security only use cellular and broadband (internet) monitoring. You can get started with a system for an upfront fee of $99. You will be given basic home security equipment—control panel, door/window sensors, and a motion sensor. A smoke sensor is also part of the package. Aside from the equipment, you will also get access to the Total Connect app, which you can use to arm/disarm your system remotely.
Allied Fire & Security also offers home automation. The home automation package costs $199. It includes a smart door lock, a security camera, and basic security equipment. This package also includes an integrated control panel that lets you monitor your house right from its touchscreen display.
If you want to learn more about Allied Fire & Security, you can call them at (800)-448-8338 or visit their website.
Crime in Spokane
Do you really need a security system? We recommend one as Spokanites are not impervious to crime. Here are the facts:
There are 85.18 property crimes per 1,000 residents in Spokane. That's way higher than the national median (26 per 1,000 residents).
58.74 of those are thefts.
For every 1,000 residents, there are 15.87 burglaries.
There's a 1 in 12 chance that you'll become a victim of a property crime in Spokane.
Most Dangerous Neighborhoods of Spokane
City Center
South Walnut St/ West 14th Ave
West Riverside Ave/ West Clarke Ave
North Wall St/ West Joseph Ave
North Division St/ West Indiana Ave
Safest Neighborhoods of Spokane
Scribner
Nine Mile Falls/ Deep Creek
Glenrose
Dartford
Pasadena Park/ Hutton Settlement