ADT is a well-established and the longest running alarm company in the country, while Alder is a fast growing young company that started out in Utah and has expanded nationwide. At first look, it seems like ADT is the clear winner. However, Alder has pretty strong promises and features that can make it stand out even against the biggest alarm companies in the country.
ADT Pros & Cons
Pros
Expert Installation and Repairs

Well-Established Company

ADT Control and ADT Go App Integration
Cons
Customer Service Complaints

High Monthly Rates

Expensive Cancellation Fees
ADT is Our Top Pick for 2023
Available Nationwide · All-Inclusive Monitoring · 6-Month Guarantee
Alder Pros & Cons
Pros
All-Inclusive Monitoring For Burglary, Fire, & Medical Emergency

Average Response Time Exceeds Industry Standard

Lifetime Equipment Warranty
Cons
Three to Five-Year Contracts That Auto-Renews

Limited Smart Home Offer

History of Misleading Sales Tactics
Ready To Give Alder A Try?
Ultra-Fast Response Time · Available Nationwide · Lifetime Warranty
Their Similarities
Long-Term Contracts
All-Inclusive Professional Monitoring
Smartphone App Access
Phone Consultation & In-Home Visits
Short Return Policy
Their Differences
Installation — ADT is professionally installed, while Alder allows both DIY and professional installation.
Transparency — ADT's pricing is more transparent than Alder's pricing plans.
Monitoring Method — ADT offers landline and cellular monitoring. Alder only supports cellular monitoring.
Response Time — Alder boasts a fast response time that exceeds industry standards.
Home Automation — ADT offers full home automation, while Alder's home automation features are limited.
Sales & Pricing Comparison
Sales Process
Both ADT and Alder are known to send door-to-door sales reps to different neighborhoods all throughout the United States, which seems to be an effective marketing tactic for them. If a sales rep from either company knocks on your door, it's a great opportunity to set up service with them as it is when they are most likely to offer promotions or big discounts. However, Alder has a history of sales misrepresentation, so if a sales rep claiming from Alder knocks on your door, we recommend checking for IDs.
You can also contact ADT and Alder over the phone to get a quote or even request an in-home visit in order for them to give you a personalized security assessment. They will even help you pick out a custom security system designed specifically for your needs.
Winner: ADT
Pricing
ADT is more transparent about their pricing than Alder. ADT's monitoring rates range between $36.99 per month for their landline plan and $52.99 per month for their cellular plan with video monitoring features. By our estimate, Alder's rate starts at $35, which includes cellular monitoring instead of landline. Cellular monitoring is more reliable and typically more expensive, so at $35 per month, Alder's cellular monitoring rate is lower than ADT's cellular monitoring, which starts at $42.99 per month.
Winner: Alder
Equipment Purchase
ADT's monitoring packages include a basic equipment starter kit. The kit includes a touchscreen control panel, motion sensors and door/window sensors for security, and yard signs and window decals as potential deterrents. However, there is a $99 one-time cash-out for installation. With their lack of transparency, it's hard to figure out the initial cost of the equipment package. What we do know is that they take pride in customizing their security systems for each and every customer. That said, instead of a pre-determined equipment package, expect to receive a security system tailored to your needs, but with a higher upfront fee.
Winner: ADT
Installation
One major difference between ADT and Alder is the equipment installation. ADT requires professional installation, which is covered by the $99 cash-out. However, additional installation fees might be charged depending on the size of your system and the types of devices being installed. For example, installation of cameras and smart thermostats are not included in the installation fee. Alder doesn't require professional installation, although they can send a technician your way to help install the system. If you choose pro installation, they will charge you a minimal installation fee. If you choose to go the other way and install the system yourself, nothing will be charged.
Winner: Alder
Key Features & Tech
Standard Equipment
ADT's standard equipment package includes a touchscreen control panel, a motion sensor, and several door/window sensors, but they also offer glass break sensors, smoke alarms, carbon monoxide detectors, and other useful security and safety accessories. Alder's basic equipment package also includes a touchscreen control panel, motion sensors, and door window sensors, but they have a much more limited add-on equipment lineup.
Winner: ADT
Home Automation
Similarly, ADT offers a full-suite of home automation devices that account for light, temperature, and door lock automation. Their systems also work with Alexa and Google Assistant. Alder's home automation offering is limited to an integration with Amazon Alexa, Yale smart locks, and Arlo's Audio Doorbell.
Winner: ADT
Cameras
ADT's lineup of cameras include indoor cameras, outdoor cameras, and video doorbells. With the Premium Protection plan, ADT's highest monitoring plan, you can add these cameras to your security system and have them record motion events and intrusion alerts detected by your security system. Alder doesn't have their own cameras, but you can connect an Arlo Pro battery-powered indoor/outdoor camera and a Xiaomi Yi Home indoor camera to your system. The Arlo Audio Doorbell is also an alternative to video doorbells.
Winner: ADT
Smartphone Access
ADT's smartphone app, ADT Control, powers ADT's home automation platform. It also provides a convenient way to control your security system by letting you access, arm and disarm, and monitor your security system and cameras. You can even do all these things while you're miles away from your security system as long as your phone is connected to the internet. Alder's app offers the same features, but it has a lower average rating on Apple's App Store and Google Play. In addition, ADT gives customers free access to ADT Go. ADT Go is a family tracking app that lets you see your family members' locations. You can upgrade to the Pro version of the app to also receive traffic and emergency alerts for $9.99 per month.
Winner: ADT
Monitoring Method
ADT offers all three monitoring methods—landline, cellular, and broadband— although broadband monitoring is only offered as a backup to cellular monitoring. Basically, what this means is that ADT's security systems can either send alerts through your landline or cellular signal via the embedded cellular chip. Cellular is more effective as it's not susceptible to power outages or internet failures, but it's also a more expensive technology. Alder exclusively offers cellular monitoring, but their control panel can also use broadband monitoring as backup.
Winner: ADT
ADT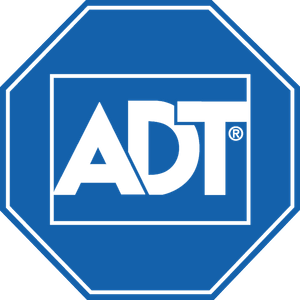 Customer Service Experience
Contracts
Both companies require long-term contracts, but Alder's contracts can be longer. The standard contract term length in the alarm industry is three years, which means you'll need to use the service for three years. If you cancel before the contract ends, you will be penalized. ADT follows the standard contract term length, even lowering it to two years for California residents. Alder's contracts are also three years, but they might extend your contract to five years depending on your credit score.
Winner: ADT
Early Termination Fees
If you have to cancel prior to the end of your contract, you can cut all ties by simply paying an early termination fee. However, remember that the fee or penalty can be pretty expensive. With ADT, 75% of your remaining contract balance will have to be paid. For instance, if there are six more months in your contract, the penalty is 75% of your monthly fee multiplied by six. Because it's expensive, we recommend considering for how long you will need a security system before signing the dotted line. Alder's early termination fee can be even more expensive. They require a contract buyout, which essentially means that you'll pay all the remaining monthly fees at once.
Winner: ADT
Return Period
To make matters worse, ADT and Alder both don't have a formal return policy. Once you sign the contract, you're already bound by its terms. Fortunately, the Right of Rescission as enforced by U.S. laws give you three days to cancel a contract without penalties after it's signed. Still, this is a short period considering that most alarm companies have a 15-day or even 30-day return period.
Winner: Tie
Moving Policy
Relocating to a new home is normal for people from all walks of life, so before signing a contract, it's best to know what your options are in case of such big changes. ADT and Alder are both national companies that serve the entire United States area, so wherever you move within the country, you know that they can continue to provide services. However, before moving, both companies require that you talk to them so they can tell you your options. You can probably move your security system with you, but they might also require you to set up a new security system in your new address or even restart your contract. In comparison, there are companies like Frontpoint that make moving so easy. They will even send you a free kit that will help in moving your security system and will not renew your contract.
Winner: Tie
The Bottom Line: Who Wins?
ADT and Alder are not on equal grounds. ADT has over a century of experience, while Alder is still learning the handles of being a national home security provider. However, even without ADT's unique advantage, it's still a more solid home security company because of the fact that they offer more features both in home security and automation. But don't count Alder out just yet. It may not be a home security company with the same caliber as ADT, but their fast-growing customer base and improving features show that they are committed to providing great services.
You can learn more about ADT in our ADT review. We also encourage you to dig deeper about Alder by reading our Alder review.
Comparison Summary
| | | |
| --- | --- | --- |
| | | |
| | ADT | Alder |
| Customer Service | 9 | 6.5 |
| Equipment | 8.9 | 7.8 |
| Features & Technolgy | 9.3 | 8 |
| Ease of Use | 9 | 8 |
| Value | 9.4 | 7.2 |
| Monitoring Type | Professional | Professional |
| Installation Type | Professional | DIY |
| Integrations | Alexa, Google Home, zwave | - |
| Coverage | Nationwide | Nationwide |
ADT is Our Top Pick for 2023
Available Nationwide · All-Inclusive Monitoring · 6-Month Guarantee