We have been roomies with Amazon Echo for around three years. At first, we were obsessed. But now, as is typical with roommate situations, we find it slightly annoying but also slightly fun. Opinions aside, we purchased Echo for one reason and one reason only: to answer the unavoidable question, "Can it really improve our home's security?"
RELATED: BEST HOME SECURITY SYSTEM 2019
Using Alexa as a Standalone Security Device
When we first purchased Echo, it lacked built-in security abilities, which meant that it relied on other devices and skills to protect our home. Since then, Amazon has announced new abilities aimed at home security. Some of the skills are ready now and some are coming soon, but they are all pretty fascinating. The ability most geared toward home security will turn Alexa into a glass break sensor.
The Alexa Guard ability is live for some users. It allows you to arm your Alexa device by saying, "Alexa, I'm leaving." This will put Alexa into "Guard Mode." In Guard Mode, your Echo device will listen for the sound of breaking glass and send you a notification if it hears something. It can also let you know if it hears a smoke alarm. Guard Mode can also randomly rotate your Echo-connected lights on and off to make it look like you're home. Finally, Alexa will tell your security system that you're leaving.
At launch, the service will integrate with security systems made by Ring and ADT and will be able to send an alert to your central monitoring center if it detects glass breaking, but we can neither confirm nor deny this. Though the service is live for some users, it's not yet live for us. CNET's Ry Crist1 was able to test the feature and found an important limitation. Currently, Amazon is only supporting Alexa Guard on Echo Show, Spot, Plus, Input, Echo (current-gen only), and Dot (current-gen only).
Amazon is also launching "Whisper Mode." While not directly related to home security, it ties in. If you want to privately trigger your security system's panic mode, for example, you can now whisper to Alexa and she will whisper back.
Finally, Amazon launched Alexa Hunches. Alexa will learn your specific behaviors and remind you if you've forgotten to do something. Alexa won't make suggests without being asked, however. Amazon suggests that you ask, "Alexa, Do you have any hunches?" Or you could simply say, "Good night" and she might remind you to turn off the lights. At this time, Hunches can only provide reminders for connected smart home devices such as plugs, lights, locks, and switches.
Integrating Alexa With Other Home Security Devices
Beyond the abilities mentioned above, there is little Alexa can do to provide home security. In order to protect your home further, you will need to connect your Echo device to other devices and services. To get started, you will need to follow three simple steps:
Select Your Alexa-Enabled Device
Select Your Home Security Device
Activate the Appropriate Alexa Skill
Step 1: Select an Alexa-Enabled Device
Before you can get started you will need to select an Alexa-enabled device. Initially, Alexa was accessible only through Amazon Echo. But now you can access Alexa through Echo, Echo Dot, Amazon Fire TV, Echo Look, Echo Show, Echo Spot, Echo Plus, and third-party devices. If you don't want a device, the full power of Alexa is also accessible through the Alexa app.
For home security, we recommend Echo Dot or Echo Show. Echo Dot offers all of Alexa's features for a smaller price tag. Echo Show adds in the ability to stream live footage from your security camera to the device's screen. The new Amazon Fire TV Cube is another interesting choice. It's a Fire TV box equipped with a speaker and an array of eight far-field microphones. And like Show and Spot, Fire TV Cube can access your security cameras and show live footage provided that your TV is on.
Amazon Echo
Echo Plus
Echo Dot
Echo Show
Echo Spot
Fire TV Cube
Home Security Integrations
All offer the same integrations.
Also works with Amcrest, Arlo, August Doorbell, EZVIZ, Logi Circle, Nest Cam, Ring, and TP-Link Kasa Cam
Also works with Amcrest, Arlo, August Doorbell, EZVIZ, Logi Circle, Nest Cam, Ring, and TP-Link Kasa Cam
Also works with Amcrest, Arlo, August Doorbell, EZVIZ, Logi Circle, Nest Cam, Ring, and TP-Link Kasa Cam
Smart Home Integration
All offer the same integrations.
Built-in Smart Home Hub
**X**
Zigbee
**X**
Zigbee
**X**
**X**
Music Integrations
All offer the same integrations.
3.5mm Audio Cable
✔
✔
✔
Bluetooth Only
✔
**X**
Other Alexa Skills
All offer the same integrations.
Hands-Free Activation
✔
✔
✔
✔
✔
✔
Voice Recognition
✔
✔
✔
✔
✔
✔
Special Feature
Balance Between Audio Quality and Price
Built-in Smart Home Hub and a Temperature Sensor
Smaller Size and Price
10″ Touchscreen, Video Calls, Camera Streaming, and Built-in Smart Home Hub
2.5″ Touchscreen + Camera, Video Calls, Camera Streaming
Works as a FireTV Box
Best For Home Security
Good
Better
Best
Best
Better
Best
Where to Buy
Buy Here
Buy Here
Buy Here
Buy Here
Buy Here
Buy Here
Amazon Echo
Echo Plus
Echo Dot
Echo Show
Echo Spot
Fire TV Cube
Echo (2nd Generation) and Echo Plus
Echo Gen 2 launched with just enough changes to make it interesting. As compared to Gen 1:
It's smaller and shorter.
The volume dial was removed and replaced by more buttons.
It offers new shell fabrics and colors.
It has a better speaker including Dolby Digital support.
It has a new and improved far-field microphone that should improve voice command accuracy.
It's cheaper.
If you already own Echo Gen 1, we don't think you should run out and buy Gen 2. Sure, colors are cool, and it sounds better, but it has all the same features as your current model. On the other hand, Echo Plus, now on its 2nd Generation, includes a built-in Zigbee hub so that it can directly connect to certain smart home devices as well as a temperature sensor. Instead of connecting skills, you can simply ask Echo Plus to discover your devices. According to Amazon, Plus works with "ZigBee lights, locks, and plugs from leading brands such as Philips Hue, GE, Kwikset, and more."
Amazon Echo Dot (3rd Generation)
Shrink Echo to 1.5″ and you'll have Echo Dot. Echo Dot is a smaller, less expensive version of Amazon Echo, but just as smart. If Echo can do it, Echo Dot can do it too.
But why is it so much cheaper? Depends on what you are comparing it to. If comparing to the original Amazon Echo, the catch is that Dot loses the omnidirectional speaker that gives Echo an extra special sound. Echo Dot's speaker is only slightly better than the sound that comes from your cell phone. The good news is that you can hook it up to a Bluetooth speaker or your existing stereo system using an audio cable (sold separately).
Amazon Echo Dot (Kids Edition)
Amazon also sells a kid-friendly version of Echo Dot, which is really just an Echo Dot in a blue, green, or red case. What makes it unique is that it comes with FreeTime pre-activated. FreeTime is a premium service that gives parents control over what their kids can do on their Echo Dot. For free, parents can set how much time they allow their kids to use Alexa per day, filter out explicit songs from Amazon Music, and block certain skills and features such as shopping, news, and Uber. If you're willing to pay for FreeTime Unlimited, you and your children will gain access to over 300 Audible books for kids, kid-friendly songs, and skills designed specifically for children. A 1-year subscription to FreeTime Unlimited is included with every purchase of the Echo Dot Kids Edition. After the first year, a subscription will set you back $2.99 per month for each device if you're a Prime member or $4.99 per month if you're not. If you don't want to buy the Kid Edition, you can simply add FreeTime Unlimited to any of your Echo devices.
Finally, while the FreeTime service doesn't offer any additional home security features, it does include an extra privacy bonus. Echo devices subscribed to FreeTime will not collect data for marketing purposes where a regular Echo device does.
Echo Show and Spot
Echo Show is an Alexa device with a 10″ Touchscreen while Spot is its smaller, cheaper sibling. The screen allows the device to provide audio and visual feedback to your queries, including showing you live footage from compatible security cameras. There's also a small list of cameras that can pull up the most recent recorded event if you ask. The list includes Arlo, Ring, Cloud Cam, and August.
Another nifty feature offered by Echo Show and Spot is video calling. Using this feature, you can video call other Show or Spot users and family members who have the Alexa app on their phone. You can also initiate voice calls between different Echo devices, even those without a screen. The new Echo Show will also work with third-party voice services starting with Skype.
Finally, like the original Echo, Echo Show features far-field microphones; however, its speakers are forward-facing, unlike Echo's speakers which are multi-directional. Spot has a smaller, forward facing speaker but you can connect to a larger speaker using its built-in 3.5mm stereo cable.
Amazon Fire TV Cube
Finally, let's talk about Amazon Fire TV Cube. Older Fire TV devices already have Alexa voice support, but hands-free use requires a Fire TV remote. Fire TV Cube is the exception to this rule. It's an always-on speaker with eight far-field microphones.
Another interesting feature is its ability to access security cameras, just like Echo Show and Echo Spot. The difference, however, is that it requires that your TV is on in order to stream videos from your security cameras.
Finally, Fire TV Cube lets you use voice control to access some Fire TV features. You can say things like "Alexa, play next episode" or "Alexa, search for comedies on Hulu."
Step 2: Select a Home Security or Smart Home Device
When connected to other devices, Alexa can add voice control to devices that would otherwise lack this feature. If you feel threatened by someone or something, Alexa can help. A voice command can signal your panic alarm, your security camera, or possibly call for help. And as mentioned above, Alexa can now whisper to help keep this communication private.
We have divided the different device/service options into categories below.
Type
Device
Smart Lights & Plugs
Brilliant Smart Switch/Hub, C by GE Lamp, Ikea Trådfri (Coming Soon), iDevices Instinct, LIGHTIFY, LIFX, Lutron Caseta, OSRAM, Philips Hue, Nanoleaf, Switchmate, TP-Link Smart Plugs, WeMo
Smart Home Systems
Almond by Securifi, Control4, D-Link Connected Home, Dwelo, FIBARO, Honeywell Smart Home Security System, Insteon, Interlogix, LG SmartThinQ, Logitech Harmony, nCube, Oomi, SmartThings, Toshiba Symbio, WeMo, Wink
Smart Thermostats
Bosch BCC100, Carrier Cor, Ecobee3, Ecobee4, First Alert Onelink, Honeywell Lyric, Honeywell Total Connect, LUX KONO, Nest Thermostat, Sensi, Sensibo, Tado, Venstar Colortouch
Home Security Systems
Abode, ADT Canopy, ADT Pulse, Alarm.com, Alarm Relay, CPI, Frontpoint, iSmartAlarm, LifeShield, MONI, Myfox, Ooma, Protect America, Protection 1, Ring Alarm, Scout, SimpliSafe 3, Vector Security, Vivint
Smart Locks
August, Dwelo, Kevo, Schlage
Security Cameras
Amazon Cloud Cam, Blink, Butterfleye, Chk-In Cam, Canary, Cloud Cam, D-Link, EZVIZ Lookout, Homeboy, Honeywell Smart Home Security System, iCamera KEEP Pro, Kuna, Remo+, SkyBell, Somfy One (Echo Screened Devices Only: Amcrest, Arlo, August Doorbell, Canary, EZVIZ, Honeywell Lyric C1 and C2, Logi Circle, Nest Cam, Ring, TP-Link Kasa Cam, Wisenet SmartCam N1/SmartCam N2), Swann, Wyze Cam 2, Wyze Cam Pan
Smart Smoke/CO Detectors
Halo, Onelink
Cars and Car Accessories
Anker, Automatic, BMW, Ford, Garmin, Hyundai (Coming Soon), Lexus (Coming Soon), Logitech ZeroTouch, Mercedes, Toyota
Other
Ask My Buddy (Safety Skill), Ooma (Telecom Service), IFTTT & Stringify (Rule-Based Internet Services), GE Appliance (Smart Appliances), Haiku Home Wi-Fi Ceiling Fan, Noonlight (Safety App), Sonos
Products With Alexa Voice Services
Ecobee4 (Smart Thermostat) LG SmartThinQ Hub (Smart Home Hub) First Alert Onelink Safe & Sound (Smoke + CO Alarm) Nucleus Anywhere (Video Intercom) Lenovo Smart Assistant (Voice Controlled Speaker) Tribble (Kitchen Speaker) Kuri (Robot) HUGO (Robot) Moorebot (Coming Soon) (Robot) nCube (Smart Home Hub) Omate Yumi (Robot) Sonos One (Smart Speaker) Honeywell Smart Home Security System (Camera and Smart Hub) iDevices Instinct (Smart Switch) Brilliant (Smart Switch/Hub) ASUS Lyris Voice (Mesh Router) Anker (Car Accessory) Garmin (Dashboard Camera) Harman Kardon Allure Portable (Speaker) Sandman Doppler (Alarm Clock) Toshiba Symbio (Smart Home Hub, Camera, Speaker All-In-One)
***Look for Alexa-enabled versions.**
Catagory 1: Home Security Systems
Scout, abode, and Ring Alarm
We grouped these three security systems together because they all offer a similar Alexa integration that takes advantage of the Security Controller API recently released by Amazon. This API allows users to use Alexa to both arm and disarm their systems using voice commands. To help protect your home, you must enable the disarming ability from the Settings section of the Alexa app where you will also set a 4-digit PIN.
Scout was the first home security system to integrate with Alexa. The downside here is that Scout only offers the integration to paid users. The good news is that the Scout Skill has evolved over time and it's now better than ever. Besides arming and disarming the system with your voice, you can also ask Alexa for the status of your system (armed, disarmed, etc.), individual door/window sensors ("Alexa, is the front door open?"), and even use motion and door/window sensors as Alexa Routine triggers.
abode is similar to Scout but it is offered to all users, even those who do not pay a monthly fee. Using the skill, you can voice control most of your connected devices including lights (white & color-changing), security sensors, garage doors, and door locks. As mentioned, you can also arm and disarm using your voice. Besides voice control, you can also directly control and monitor some abode-connected devices using the Alexa App. Next, you can use abode motion sensors and door/window sensors as trigger to Routines. Finally, Alexa can announce the status of connected sensors. For example, if someone opens your door, Alexa can announce, "Front door opened."
Ring Alarm also offers an Alexa integration. The integration is fairly new and as Amazon owns Ring, we expect that it will be built out over time. Right now you can arm and disarm (PIN required) the system with your voice and use Alexa Guard. When you say, "Alexa, I'm leaving," Alexa will begin to listen for the sound of breaking glass, CO alarms, and smoke alarms. If it hears something unusual, it can send a notification to Ring's monitoring center, assuming you are paying for monitoring.
SmartThings, iSmartAlarm, and Other Smart Hubs
Echo also works with SmartThings. The SmartThings hub and app allow you to control various aspects of your connected home. While you can use your voice to control obvious devices like smart lights and locks, you can also use your voice to check on motion and contact sensors. For example, you can ask Alexa if your front door is open. You can also create a routine to teach Alexa to announce when your doors are opened or closed.
Second, you can control your Wink and Insteon devices using Alexa.
Finally, iSmartAlarm also has an Alexa skill. The skill can be used to arm your system, disarm it, and swap modes.
Works with Vivint
Amazon Echo works with the professionally monitored Vivint security system. We saw a demo of this at CES 2016 and it works beautifully. Currently, you can arm your system and lock your doors, but you can't disarm your system or unlock your doors. However, we wouldn't be surprised to see Vivint soon implement a security PIN similar to what August uses.
Alarm.com
Also at CES 2016, Alarm.com announced their Echo integration. The integration allows the device to work with multiple professionally monitored security systems beyond Vivint.
At launch, you could only arm your system and lock doors. Now, you can do things like disarm your system, unlock your door, and open your garage door. This is possible due to a new security feature that requests a PIN if you ask Alexa to perform actions that might put your security at risk. In addition to controlling security features, you can also control your connected devices. In fact, you can even control multiple devices with a single spoken command via scenes. For example, a good night scene might turn off your lights, lock your doors, and turn down your home's temperature.
We have tested the skill with our Frontpoint system and it works. (Note: There is also an official Frontpoint skill which mimics the Alarm.com skill.)
ADT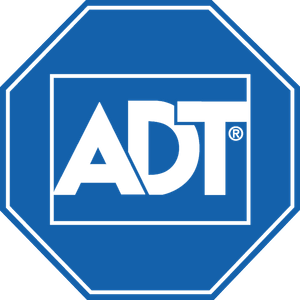 ADT Control and Canopy
At CES 2017, ADT announced an ADT Control skill. Through the skill, you can not only arm your system and control your smart devices, but you can also disarm it with your voice. Like August, they navigate around the potential security risk by requiring a verbal four-digit passcode.
In addition to a Pulse integration, ADT offers a skill for ADT Canopy. Through Alexa, you can set up scenes using connected smart devices. For example, with a "home from work" scene, you can have your lights dim, temperature adjust, and your favorite music play by speaking one voice command.
As mentioned above, ADT will be one of the first security systems to work with Alexa Guard.
Honeywell Smart Home Security System
Honeywell recently launched a security system on IndieGoGo. The system is centered around a Camera Base Station, a hub that doubles as a security camera and a voice assistant speaker. In fact, it's voice assistant agnostic, providing access to Honeywell's proprietary voice assistant, Amazon Alexa, and soon, Google Home and Siri.

SimpliSafe 3
At CES 2018, SimpliSafe announced a new security system: SimpliSafe 3. The new system features third-party integrations including Amazon Alexa. Using your voice, you can arm your system in either Home or Away mode.
Keep in mind that the integration only works with the new SimpliSafe hardware and requires a subscription to their Interactive plan.
Category 2: Cameras
When Echo first launched, security camera skills were rare. Now, there are several cameras that work with Amazon Alexa, and we can divide them into two categories: those that work with all Alexa devices, and those that have skills that allow them to also work well with screened devices like Echo Show, Spot, and Fire TV.
When combined with Dot and Echo, the skills are usually somewhat limited, allowing you to do things like arm your camera, disarm it, and get information on recent motion events.
On the other hand, connecting your camera to a screened device like Echo Show, Spot, and Fire TV provides a more useful integration by allowing you to conjure up a live stream using your voice. And, as already mentioned, a few cameras will also let you view the latest recorded event.
The list of cameras that work with all versus screened devices is different, and each camera's skill will differ depending on how it's built.
Right now, cameras such as Butterfleye, Kuna, Chk-In Cam, Homeboy, Blink, Blink XT, and Skybell would fall under the list of cameras that work with all Alexa devices. Meanwhile, Arlo security cameras, Nest Cams, TP-Link's Kasa Cam, both of Logitech's cameras, Ring Video Doorbell 2, Video Doorbell Pro, Video Doorbell Elite, and Floodlight Cam as well as certain EZVIZ cameras, indoor and outdoor camera from Amcrest, Wyze Cam 2, Wyze Cam Pan, and Canary cameras (Flex, All-In-One, View) work with screened devices.
As Amazon owns Ring, it has unique abilities worth mentioning: First, Alexa can act as a chime, announcing both motion and doorbell events. You can customize the announcement using the Alexa App. Second, you can use Amazon Echo to speak with your visitors waiting at the front door using the new Two-Way Communications API.
Fortunately, these unique abilities won't be exclusive to Ring for long. Amazon has opened the API to developers. In fact, August Doorbell Cam already supports the Announcement Feature, with the Two-Way Communication feature coming soon.
Category 3: Smart Home Products
August Smart Lock
August is the first smart lock to integrate with Alexa. With it, you can lock or unlock your door and check the status of your 1st, 2nd (HomeKit-enabled), or 3rd generation (HomeKit-enabled) August Smart Lock. For security reasons, unlocking your door will require a verbal PIN code. That said, you'll need an August Connect Wi-Fi bridge to make this integration work. If you don't own an August Connect bridge yet, you can get one from Amazon. As an alternative, you can use the August Doorbell Camera as a bridge.
The integration between the two devices is made possible by an Alexa Skill accessed through the Alexa app. Integrating through an Alexa skill is a little different from a direct integration because it requires you to remember a command phrase. In August's case, you must say "tell August" when starting a command.
Thermostats
Echo also works with the Ecobee smart thermostat. Using your voice, you can adjust the temperature in your home. You can also do the same with your Nest thermostat. With Nest, you can ask Alexa to adjust your home's temperature or even integrate the solution into modes. For example, "Good morning, Alexa" can set your home's temperature to a temperature that actually encourages you to get out of bed.
Smart Switches
With Echo, you can control smart switches using your voice. Using a device like Belkin WeMo, you can make sure you've turned off your curling iron (or whatever small appliance you are concerned about) by asking Alexa to turn the switch off.
Even better, some smart switches now have Alexa built-in. Not only can you ask Alexa to control your lights, but you can also speak to Alexa through your switch. Ecobee has been sitting on this idea for a little while now. At CES, iDevices announced Instinct, a smart light switch with a tiny Alexa speaker. The Brilliant light switch took things even further as it's a smart switch and a smart home hub with Alexa built-in.
Category 4: Services and Skills
IFTTT
To me, one of the biggest home security winners is connecting Echo's free IFTTT channel. What makes us nervous about suggesting IFTTT for home security is that it hasn't been entirely bug free in our experience. For example, just yesterday we asked Alexa to "trigger find my phone," and nothing happened. We finally found our phone, no thanks to IFTTT or Alexa, and was surprised to see that we hadn't missed a call at all. One hour later, we received a phone call from IFTTT via the "find my phone" trigger. We are not sure who's to blame, but the communication was seriously delayed. Also, on occasion, a channel will disconnect without warning. For example, we went to troubleshoot a connection to our security system and found that the channel was no longer connected — hence the problem. If we had needed the security system or tried to use a voice command, we would have been in trouble. In an emergency situation, delays are frightening and so are technology glitches.
On the bright side, we can see the potential. Echo can connect with tons of other internet-connected devices through IFTTT including home security cameras like Homeboy, Nest, Oco, Netatmo, Ring, and more.
The Away Mode Skill
There are also a few skills aimed at addressing home security needs including a skill called 'Away Mode.'
Away Mode is part comedy part home security. Written by the writers of SNL, It's Always Sunny in Philadelphia, and UCB, the skill's main function is to play through an hour's worth of "insufferable conversations."
The idea, of course, being that the played conversations will make it appear that you're home even when you're not.
Other Echo Safety Features
Routines
Simply put, Routines are actions Alexa performs when certain triggers occur. Routines are kind of like IFTTT Applets, but with a more limited set of actions and triggers.
Let's talk about the triggers first. Each Routine can have one trigger. You can trigger routines using your voice (by speaking a custom phrase), schedules, or devices (when an action is performed using a supported device). For example, you can press your Echo Button to trigger a routine.
As for actions, Alexa supports actions that involve your Alexa device, calendar, music, weather, news, traffic reports, and messaging. Alexa also supports smart home actions or she can respond with a custom skill.
You can set up each Routine to perform one or multiple actions. For example, we have set up a Routine which we trigger by speaking the phrase, "Alexa, let it shine." When we speak this phrase, Alexa responds with, "like a diamond" and proceeds to turn on the lights.
Calling Friends For Help
Thanks to a reader, we have been introduced to a nifty skill that can call for help without the need to buy additional hardware. My Buddy is a free skill that allows you to trigger a phone call to a trusted person using the phrase, "Alexa, Ask My Buddy to Send Help." We have been testing the skill and have found the integration reliable. Our only word of caution for those using this skill to keep watch over a loved one is to make sure they memorize and practice the trigger phrase often, but not too often as free accounts are limited to 10 messages per month. In a stressful situation, remembering the above phrase might be tough for some. More details on using Amazon Echo for calls as well as other options beyond Ask My Buddy can be found here.
Of course, Alexa Calling is also a viable option and has some advantages over Ask My Buddy. This feature allows Echo users to initiate voice calls to most phone numbers in the US, Mexico, and Canada. You can also call other Echo devices or you can call your phone contacts by name. Note that Alexa Calling is only available via Amazon-made Echo devices. You can't use third-party Alexa devices like Ecobee4 or even non-Echo Amazon Alexa devices like Fire TV to access Alexa calling.
Amazon also added the ability to send text messages from one Alexa device to another Alexa device or to a phone number from your contacts list. It uses the same messaging feature as Alexa Calling, but you have to activate the feature separately. If you ask Alexa to send a message to someone in your contacts list, it will first try to route the message to the person's Alexa device. However, if he or she doesn't own an Alexa device, Alexa will send the message via text. Sadly, Alexa can only send text messages to Android phone users.
Finally, Skype. Skype works with Echo Show, Spot, Echo (1st and 2nd generation), Echo Plus (1st and 2nd generation), and Echo Dot (2nd and 3rd generation). It's not a Skill per se, but a direct integration. You can activate it using the Alexa app. Just go to Settings > Communication > Skype. Upon linking your Skype account, you'll be able to call your Skype contacts (or make video calls if you have an Echo Show or Echo Spot), receive Skype calls, and call mobile or landline numbers (using Skype call minutes). However, Skype is not recommended for calling emergency services.
Calling Emergency Services For Help
If you have a landline or a VoIP phone number, you should consider investing in an Echo Connect. Connect allows you to make voice calls to your phone contacts or even local businesses. However, what's intriguing from a home security perspective is that it is currently the ONLY voice AI option that allows you to call 911.
If you don't have a landline or VoIP service, subscribing to Noonlight's service (formerly SafeTrek) and activating the skill is another option. Basic Noonlight features are free, but integrations, including Alexa, require a subscription which is $9.99 per month. Noonlight provides access to a 5-Diamond-certified call center. If you need help, you can say, "Alexa, tell Noonlight to send help." An alert will be sent to Noonlight's monitoring center and they will first try to reach out to you to confirm that you do need help and then call for help on your behalf.
Voice Recognition
Voice Calling is made even more intelligent via voice recognition. When you ask it to call your mom, for example, it will call your mom and not your spouse's.
To set up this feature, you need to create a voice profile using the Alexa app and your Echo, Dot, Show, Spot, or Plus device. However, once set up, Amazon Look as well as some third-party Alexa-enabled devices will also provide access to voice recognition, but not voice calls. Unfortunately, the feature does not work with touch-to-talk devices such as the Fire TV remote.
Voice recognition allows homes with multiple users to use their Alexa device in a more personal way. For now, it is only available for features such as calling/messaging, flash briefing, shopping, and the Alexa Music Unlimited Family Plan, but more features will be added soon.
Step 3: Activate the Appropriate Alexa Skill
Finally, once you select an Alexa-enabled device and a home security device, you will need to activate the appropriate skill from within the Alexa app. This is done by navigating to the settings tab on the top left, selecting skills, and then navigating to the appropriate skill.
From there, you will enable the skill. The directions to link a skill will depend on the device, but in general, you usually enter your account credentials. The skill page will also list the trigger phrases you need to speak to use your new skill.
Recently, Ruhi Sarikaya, Amazon's Director of Applied Science and Alexa Machine Learning, announced that they will be adding a new feature that enables Echo users to activate and navigate skills using only natural language. In his blog post, he shared his experience with the new feature wherein he asked Alexa how to remove oil stains from his shirt and Alexa responded by activating the Tide Stain Remover skill. We still don't know how this will work with skills that require account linking, which is a category that encompasses most of the smart home skills.
FINAL THOUGHTS:
Amazon has taken huge steps toward integrating Echo into home security with their Security Controller API, Alexa Guard, Hunches, and a vast array of third-party integrations.
In regards to which Echo device is best, our overall pick would be Echo Dot which you can order on Amazon or through your existing device by saying, "Alexa, order an Echo Dot".
Dot provides all of the same home security features as its more expensive counterparts. The only sacrifice is audio quality, and if you're a music buff, we can promise you that not even the full-sized Echo is going to satisfy your need for sound. Your best bet is to connect the device you choose to a "real" speaker via Bluetooth or an audio cable.
Show and the Fire TV Cube are also good options for home security.
Alongside the concerns we have already shared, we will share one more. The hardest part of effectively using Echo is remembering what to say. The more you integrate Alexa into your life, the more phrases you have to remember, and the more complicated it becomes. And trust me, it isn't always forgiving, which can be frustrating.