It is no secret that the ADT brand name is high on the list for anyone browsing home security systems. The company operates nationally and was among the first in the U.S. to offer home alarm systems over 100 years ago. The company would certainly like us to believe they're the best option on the market. However, that may not necessarily be the case. Today, we're putting ADT to the test against Protect America.
ADT Pros & Cons
Pros
Expert Installation and Repairs

Well-Established Company

ADT Control and ADT Go App Integration
Cons
Customer Service Complaints

High Monthly Rates

Expensive Cancellation Fees
ADT is Our Top Pick for 2020
Available Nationwide · All-Inclusive Monitoring · 6-Month Guarantee
Protect America Pros & Cons
Pros
DIY Installation

Lifetime Equipment Warranty

Price Match Guarantee
Cons
Lengthy 36-Month Contracts

Landline Monitoring is Limited, But Cellular is More Expensive

Pricy Cancellation Fee
Protect America is One of our Top Picks for 2020
14-Day Risk-Free Trial · Available Nationwide · Price Match Guarantee
Their Similarities
Nationwide Availability
Wireless Systems with Landline and Cellular Monitoring
Home Automation & Third-Party Integrations
3-Year Standard Contracts
Smartphone App Access
Their Differences
Pricing — ADT's entry-level monitoring rate starts at $36.99; Protect America's monitoring plan starts at $19.99.
Installation — ADT requires professional installation; Protect America is self-installed. 
Return Policy — ADT doesn't have a return policy; Protect America gives you 14 days after signing the contract to test the system and return it. 
Auto-Renewal — ADT will restart your 36-month contract if you move; Protect America will let you move for free without penalties and continue your contract in your new address. 
Sales Process — ADT requires that you talk to a sales rep over the phone to get a quote; Protect America allows users to shop online and even provide discounts and free shipping to online customers.
Sales & Pricing Comparison
Sales Process
ADT and Protect America employ the same sales process, wherein customers need to call in or get a quote online and possibly an in-home visit by a security expert. In addition, Protect America recently launched an online sales process, allowing customers to order equipment and set up service online. However, they only offer cellular monitoring services online. If you want landline monitoring, you're going to need to get a quote. 
Winner: Protect America
ADT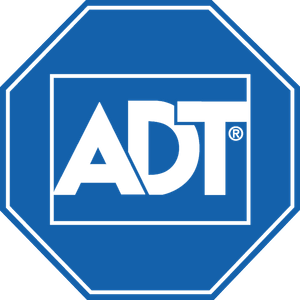 Pricing
With regards to pricing, ADT and Protect America are worlds apart. Although both alarm companies offer landline monitoring as their introductory offer, the cost of setting up a landline-connected security system is very different. With Protect America, you can get started for as low as $19.99/month, but with ADT, the entry-level plan is $36.99. However, if you choose a cellular monitoring plan, ADT's pricing is significantly lower than Protect America's pricing. ADT's entry-level cellular monitoring rate is $42.99. A similar plan offered by Protect America will cost you $49.99.
Winner: ADT
Equipment Purchase
Both companies offer free equipment if you set up service with them, even advertising equipment cost savings of up to over $1,000. The truth is that the equipment cost is rolled into the monthly fee, which is why a 3-year contract is required. For both companies, each monitoring plan comes with a set equipment package, typically enough to set up a decent security system. If you need more devices and sensors, you must pay for them upfront. 
Winner: Tie
Installation
ADT and Protect America have different ideas in terms of equipment installation. ADT requires professional installation with a one-time installation fee. Protect America's systems are self-installed.
Winner: Protect America
Key Features & Tech
Standard Equipment
ADT's standard equipment consists of a touchscreen control panel and security sensors, as well as several accessories like window stickers and yard signs. Although you can purchase additional equipment, some devices can only be used with certain monitoring services. Cameras, for example, require the highest tier plan. With Protect America, all three monitoring plans come with the same types of equipment, but as you choose a higher plan, you'll get more products. The highest tier plan includes 14 door/window sensors. Adding certain devices, like cameras, will require an additional monthly fee no matter which plan you're on. 
Winner: ADT
Home Automation
ADT's home automation is powered by the ADT Control app, which allows you to control and automate smart home products sold by ADT as well as third-party Z-Wave devices. It also allows voice control via Alexa and Google Home. Home automation is available starting with the mid-tier monitoring plan. Protect America allows home automation no matter which cellular plan you're on. However, their smart home platform, powered by the Protect America app, doesn't offer as many features as ADT Control. 
Winner: ADT
Cameras
ADT offers indoor cameras, outdoor cameras, and video doorbells, which can be monitored using the same ADT Control app. The cameras are also designed to record short clips in case of an emergency. As of the moment, Protect America only offers indoor and outdoor cameras, both of which seem dated in design. However, as Protect America offers the Qolsys IQ Panel 2, it is compatible with video doorbells from the brand SkyBell. 
Winner: ADT
Smartphone Access
Both companies offer smartphone access. With ADT, you can use the ADT Control app to control your security system wherever you are as well as receive alerts and access home automation. The app is free-to-use for any mid-level ADT plan subscriber. ADT also gives all their customers access to the free features of the ADT Go app, which is a family tracking and safety app. With Protect America, the Protect America smartphone app is available to all cellular monitoring subscribers. 
Winner: ADT
Protect America

Monitoring Method
Both ADT and Protect America give their customers options with regards to the monitoring method. With ADT, the entry-level plan uses landline for monitoring, while the mid-level and highest-tier plans use cellular monitoring that is considered more reliable and security. With Protect America, all their monitoring plans can be used with either landline or cellular monitoring. Landline monitoring plans are typically less expensive and lacks the ability to add home automation and smartphone access. 
Winner: Protect America
Customer Service Experience
Contracts
All ADT customers are required to sign a three-year contract, except for those living in California, where contracts can only be for up to two years. Protect America requires a three-year contract to all their customers nationwide. 
Winner: ADT
Customer Support Availability
ADT and Protect America both value their customers, which is why they've set up customer support hotlines that are available seven days a week. ADT's customer support is available during normal office hours from Mondays to Sundays. Protect America's customer support is available during normal office hours on weekdays and during limited hours on weekends. 
Winner: ADT
Moving Policy
ADT's moving policy depends on the type of your system, but generally, they allow customers to move and take their system with them if the customer is willing to renew the contract for another three years. With Protect America, moving is also free and your contract won't renew. They will even send you a moving kit including new double-sided adhesive tapes, cleaning pads to clean the sensors before re-applying adhesives, and more. 
Winner: Protect America
Return Policy
ADT currently doesn't have a return policy. Once you sign the contract, you're in for the long haul. However, ADT customers are protected by the three-day Right of Rescission. With Protect America, you can return the equipment and cancel your contract without penalties up to 15 days after the installation of the system. 
Winner: Protect America
Early-Termination Policy
If you want to cancel service in the middle of the contract term, it will cost you as both companies impose penalties to customers who terminate their contracts prematurely. With ADT, the penalty is 75% of your remaining balance, which is computed by multiplying your monthly rate to the number of months remaining in your contract. With Protect America, you must pay 100% of the remaining balance. 
Winner: ADT
The Bottom Line: Who Wins?
ADT and Protect America both rank well on our website, and the two companies are closely competing against each other. However, after doing this comparison, it's clear that ADT is the stronger option. Still, Protect America is a solid company with good features and services. If you want more information regarding ADT's services, we recommend reading our ADT review, where we explained in greater detail the features offered by ADT. We also have a Protect America review, where we did the same to Protect America's services.
ADT is Our Top Pick for 2020
Available Nationwide · All-Inclusive Monitoring · 6-Month Guarantee
Comparison Summary
| | | |
| --- | --- | --- |
| | | |
| | ADT | Protect America |
| Customer Service | 9 | 7.5 |
| Equipment | 8.9 | 8 |
| Features & Technolgy | 9.3 | 8.3 |
| Ease of Use | 9 | 8 |
| Value | 9.4 | 7.8 |
| Monitoring Type | Professional | Professional |
| Installation Type | Professional | DIY |
| Integrations | Alexa, Google Home, zwave | Alexa, zwave |
| Coverage | Nationwide | Nationwide |
ADT is Our Top Pick for 2020
Available Nationwide · All-Inclusive Monitoring · 6-Month Guarantee