Why You Need A Security System For Your Rural Home
It is true that crime rates tend to be higher in densely populated areas, but this doesn't mean that rural homes are any safer from property and violent crimes, such as home invasions. In fact, if you live in a rural home, you need just as much if not more security measures than those living in the city. Why?
There Are No Neighbors To Witness Crimes
Forming a neighborhood watch is one of the most effective crime deterrents urban communities employ to protect each other. The mere idea of a neighbor possibly witnessing their crimes can make criminals think twice. Unfortunately, if you live in a secluded house where your closest neighbor is miles away, you don't have that kind of protection. Robbers can break into your home without anyone else noticing. If you have a professionally monitored security system in place, a team of trained monitoring center operators can assist you in looking after your property.
There Is Less Police Presence In Rural Areas
It's no secret that big cities have more of everything than rural communities. Unfortunately, that includes police presence. A recent study by the International Association of Chiefs of Police (IACP) shows that in 2013, 48% of all local law enforcement agencies in the U.S. had fewer than 10 officers and 75% had fewer than 25 officers.1 Things haven't improved much since then, so if you live in a rural area, having a security system that monitoring center operators can use to verify alerts will help speed up police response. In general, undermanned police departments prioritize verified reports of crimes in progress over typical police calls.
There Is More Space To Cover
Having more space to yourself is one of the perks of living in the countryside, but it comes with a disadvantage. While a simple security system could protect an urban home from home invasion, it takes more effort to protect a rural property. Not only should you use a security system to monitor your home from the inside, but you should also set up perimeter security to prevent criminals from gaining access to your property. This means setting up cameras and motion sensors around your entire yard and strengthening the security in your outdoor properties such as tool sheds and detached garages.
What To Look For In A Security System
If you're looking to protect your rural home, there are specific features you should look for in a security system.
Professional Monitoring
Wireless & Cellular Communication Preferrably w/ Backup Communication
Power Backup
Support for Video Cameras
Smart Home Integration
There are reasons why these features are necessary. For example, professional monitoring ensures that your rural home is protected even when you're out enjoying the sun. With a monitored security system, your alarm company can report any criminal activities to the police on your behalf whether you're on-site or away.
The communication method your system uses is also vital. Landline is out for the reason that it's easy to defeat. An intruder can simply sneak into your property and cut your landline wires from the outside to disable your security system. Broadband is also out because let's face it, the internet connection in rural areas are sometimes spotty. You need a communication method that's available 24/7 and can not be easily disrupted, thus, we recommend cellular monitoring. It's also ideal if you could find a system that uses cellular signal but has internet/broadband or landline backup. And speaking of backup, it would also be nice to have a system with power backup so that your home is continually protected even during power outages.
And finally, video cameras and home automation are recommended features because they can add extra layers of protection to your home security. A system that supports indoor and outdoor cameras is recommended so as to protect both your home and your property. Home automation products, on the other hand, can be utilized to create the illusion that someone's home while you're away. For example, some security systems allow you to program smart lights to autonomously turn on and off on schedule or based on triggers.
Keeping all those features in mind, we listed below three of the top alarm companies that can cater to rural home settings.
Frontpoint: The Best Overall Security System
It's no secret that Frontpoint is Home Alarm Report's #1 pick overall, not only for rural homes but for homeowners and renters in general.
Frontpoint offers professionally monitored, DIY installed, wireless security systems that communicate using cellular signal and has backup broadband connection. Broadband backup is optional. If you don't have Wi-Fi at home, that's okay; Frontpoint systems can communicate solely using cellular signal, but if you have Wi-Fi, we highly recommend connecting the Frontpoint Hub to it just in case cellular signal fails. The system also has a battery backup capable of powering the main hub for up to 24 hours. The rest of the equipment, except for the cameras, thermostats, and smart outlets/switches, run on batteries that can last for years.
One of the things we like most about Frontpoint is that it's expandable. They offer basic security products, particularly sensors, but they also have cameras and home automation products. They have both indoor and outdoor cameras and even a doorbell camera for your front door. Also, Alarm.com, the security platform that powers Frontpoint's security systems, has opened themselves up to integrations with other security and smart home brands. While Frontpoint only offers the basic security and automation products, you can buy additional products from compatible third-party brands. For example, you can add an August Smart Lock Pro to your Frontpoint system to further strengthen your front door security and be able to monitor door activity 24/7.
Frontpoint's reputation for having an unmatched customer service is another factor that puts them above the other alarm companies. Currently, Frontpoint holds an A+ rating with the BBB, has won several Angie's List Super Service Awards, and has a 96% satisfaction rating from current customers. Frontpoint customer reviews on our site and from other consumer review websites also generally point towards the fact that Frontpoint's customer service is superior.
Frontpoint FAQ
Does Frontpoint offer services anywhere in the U.S.?

Yes, Frontpoint is available nationwide and in Canada. It's another reason why we recommend Frontpoint in general.

I don't have a landline/internet. Can I still use Frontpoint?

Yes. Frontpoint uses cellular signal to send alerts, which works without landline or internet.

My mobile phone carrier's signal in my house is spotty. Can I still use Frontpoint?

Frontpoint only needs weak cellular signal in order to send alerts. As long as your phone has cellular signal reception, even if it's weak, you can still use Frontpoint. However, if you want to make sure the system will work in your home, you can ask a Frontpoint representative to confirm signal availability in your area.

I want to have cameras in my yard. Does Frontpoint offer outdoor cameras?

Yes. Frontpoint offers outdoor cameras in addition to their regular indoor camera, premium indoor camera with built-in smart features, and doorbell camera. However, if you wish to have cameras included in your system, you must choose the Ultimate Plan, which is the highest monitoring plan they offer.

How much will a Frontpoint system cost me?

That would depend on the type and size of your system and the monitoring plan you'll choose. Generally, Frontpoint offers big discounts towards equipment purchases if you agree to a three-year contract. As for the monitoring cost, you can find out more about Fronpoint's pricing and deals here.

Is the contract required?

Unfortunately, yes. The good news is Frontpoint has a 1-year contract option. Most customers, however, choose the 3-year option because of the equipment discount. After signing the contract, you have 30 days to try out the system and return it if you don't like it for any reason. Frontpoint will reimburse everything you've paid and even pay for the equipment's return shipping.

Do I have to pay an installation/activation fee?

Another thing we and most customers like about Frontpoint is their transparency when it comes to fees. There are no extra and hidden fees, and because they offer self-installed systems, there are no installation fees and activation fees.

What if I move? Can I take the system with me?

Absolutely. Frontpoint will even provide a mover's kit for free containing new adhesive tapes so you can easily reinstall the system in your new place. Moving to the city? No worries. Frontpoint works in almost any setting, even if you're moving to a rented property.

Where can I find out more about Frontpoint?

You can read our in-depth Frontpoint review for more information about Frontpoint. You can also directly get in touch with a Frontpoint expert by calling (844) 328-2882.

How can I get started?

To set up service with Frontpoint, you may call their dedicated sales phone number at (844) 328-2882 or visit their website.
Vivint: Turn Your Rural Home Into A Smart Home
Vivint is another one of the companies we feel confident recommending. Although it is not as customer service-focused as Frontpoint and has a longer contract requirement (4 to 5 years), we believe it's a good fit for rural homes because of the innovation that it brings to the table.
Vivint offers professionally installed, professionally monitored home security systems that are wireless and have battery and communication backup. Primarily, the Vivint system uses a broadband connection to communicate with the monitoring center. However, if your internet is down, it has cellular backup to keep the communication line open.
What we like most about Vivint is how innovative their products are, especially their all-new outdoor camera. Vivint offers the basics when it comes to indoor home security. They have security sensors and even life safety sensors that detect fire, carbon monoxide, and other dangers, all of which are professionally monitored. However, their outdoor camera is something else.
The Vivint Outdoor Camera Pro is a sleek-looking outdoor camera with an IP65 weatherproof rating. It has all the specs of a decent outdoor camera (1080p resolution, long-range night vision, 4K image sensor, 140-degree FOV), but what makes it special is its AI-backed smarts that allows it to sense suspicious human activity and proactively rectify security threats using its built-in security features.
Vivint Outdoor Camera Pro features Smart Sentry™, an AI-backed feature that keeps an eye on your property by watching over the "surveillance zone", which you will define. It pays special attention to people approaching your home. If it detects that a person is lingering for too long within or near your property, it illuminates a red ring of LED around the camera lens and plays a tone letting the person know that they've been spotted. Of course, it also sends a notification to you so you can use two-way talk to scare away the intruder on your own. This smart detection feature is further backed by Vivint's cloud video storage, which automatically captures suspicious events.
Vivint is One of our Top Picks for 2023
Available Nationwide · Month-to-Month Contracts · Equipment Financing
Vivint FAQ
Does Vivint offer services anywhere in the U.S.?

Yes. Vivint is available nationwide in all 50 states.

I don't have a landline/internet. Can I still use Vivint?

Yes. Vivint can run solely on cellular signal, but we recommend using Vivint with an internet connection.

My mobile phone carrier's signal in my house is spotty. Can I still use Vivint?

Yes, if you have an internet connection. However, if you don't have an internet connection and the cellular signal in your home is spotty, we recommend contacting Vivint and ask for a workaround.

I want to have cameras in my yard. Does Vivint offer outdoor cameras?

Yes. In fact, Vivint's outdoor camera is one of the primary reasons that we recommend it for rural homes. It's an AI-backed camera with smart features that not only detects activities but also proactively stops crimes.

How much will a Vivint system cost me?

The actual cost depends on the size of your system and what devices you decide to get. However, Vivint offers financing for the equipment, which you can pay in 4 or 5 years. A monitoring contract of the same length is required. You can read more about Vivint's deals and pricing here.

Is the contract required?

Sadly, yes. One of Vivint's biggest downsides is the contract. Vivint only offers a 4-year minimum contract length and the longest contracts are 5 years. The industry standard is 3 years.

Do I have to pay an installation/activation fee?

Vivint does charge an installation fee because professional installation is required. The amount you will pay will be discussed to you by your sales rep.

What if I move? Can I take the system with me?

Yes. Vivint allows their customers to relocate with the system. When it's time for you to move, simply speak with a Vivint moving specialist to look into your options.

Where can I find out more about Vivint?

You can read more about Vivint in our in-depth Vivint review.

How can I get started?

We've found that the quickest way to get started with Vivint is to get in touch with a sales expert by calling (844) 746-2467. Alternatively, you may request a quote from Vivint's website.
ADT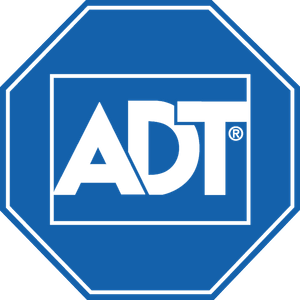 ADT: Security For Your Family Wherever They Are
If you're living in your rural home with your family and you're looking for a security system that can protect them in and out of your property, we recommend ADT.
ADT is the oldest and arguably largest alarm company in the U.S. Their customer service is sometimes painted as bad, but they try to make up for that with what they offer. They're known for offering a wide range of security and automation products. Generally, they offer professionally installed, professionally monitored security systems that can either use landline or cellular signal for communication. Of course, we highly recommend getting a system that uses cellular signal. This type of system also offers broadband backup.
When it comes to home security, ADT covers all the basics. They offer security and life safety sensors, and they even give their customers the opportunity to really tailor their security systems to their needs. All you need to do is get in touch with an ADT sales representative.
ADT also offers several monitoring plan options, ranging from basic to high-end with video monitoring and home automation. However, one of the main reasons why we recommend them is ADT Go. ADT Go is a free feature included in all ADT monitoring plans. It's a family safety app that connects family members using location tracking and multi-point driving records. It also provides local crime data so you're updated of what threats to protect your family from. The goal of ADT Go is to provide family administrators a means to monitor and protect their members.
Although ADT Go is free, you can upgrade to a paid version to gain more smart safety features. For $9.99/month added to your monthly fee, you and your family members will gain access to Crash Detection, 24/7 Roadside Assistance with two-way communication with a live agent, and SOS Emergency Response. Crash Detection and Roadside Assistance are mainly for family members who drive. If they are ever in a crash, the app automatically detects it and sends alerts to other family members. Alternatively, if a family member is in a less severe car emergency, Roadside Assistance can provide help such as in locating the nearest auto shop or even requesting towing services.
The third and final Premium ADT Go feature is the most interesting: SOS Emergency Response. If you're familiar with Personal Emergency Response Systems (PERS), the idea is the same except that the emergency button is in the ADT Go app and that ADT can use your phone's location service to find out where to send help if help is needed. Whenever you or your family members are feeling unsafe, simply open up the ADT Go app and have the SOS button ready. In case something actually happens, just press the button for a couple of seconds and the app will send an alert to ADT, which in turn, will call you to check on you. If you need help or if you don't respond, a trained emergency response operator will call 911 on your behalf and disclose your current location. Family members will also get an alert along with your location data.
ADT Go is, indeed, a great way to keep track and monitor your family members and ensure their safety in your rural community.
ADT is Our Top Pick for 2023
Available Nationwide · All-Inclusive Monitoring · 6-Month Guarantee
ADT FAQ
Does ADT offer services anywhere in the U.S.?

Yes. ADT is available nationwide in all 50 states. However, due to city regulations, ADT Go is not available in Milwaukee.

I don't have a landline/internet. Can I still use ADT?

Absolutely. ADT offers landline and cellular monitoring. If you don't have a landline connection, ADT's cellular-based security systems will work for you.

My mobile phone carrier's signal in my house is spotty. Can I still use ADT?

Possibly. A weak signal is all the system needs to send alerts. However, it's important to discuss your options with an ADT sales rep first.

I want to have cameras in my yard. Does ADT offer outdoor cameras?

Yes. ADT offers indoor, outdoor, and doorbell cameras along with video monitoring and cloud storage features.

How much will an ADT system cost me?

ADT offers free equipment if you sign a long-term contract. If you take up the offer, all you'll need to pay is the professional monitoring service, installation fee, and any add-on equipment you'll buy. For more information on ADT's pricing, check out our ADT article focused on their deals, plans, and promotions.

Is the contract required?

Yes. All ADT customers are required to sign a three-year contract (two-year in California).

Do I have to pay an installation/activation fee?

ADT requires professional installation with installation and activation fees. When discussing your security system with an ADT sales rep, be sure to check their installation and activation fee pricing in the contract.

What if I move? Can I take the system with me?

ADT allows their customers to move with their system. Talk to an ADT agent to find out more about your moving options.

Where can I find out more about ADT?

ADT is a complicated one, but if you wish to learn more about their offers, you may check out our ADT in-depth review.

How can I get started?

You can set up service with ADT by talking to an agent and scheduling an in-home visit. You may call them at . You may also request a quote online via ADT's website.