Recommended Home Security Providers in Ann Arbor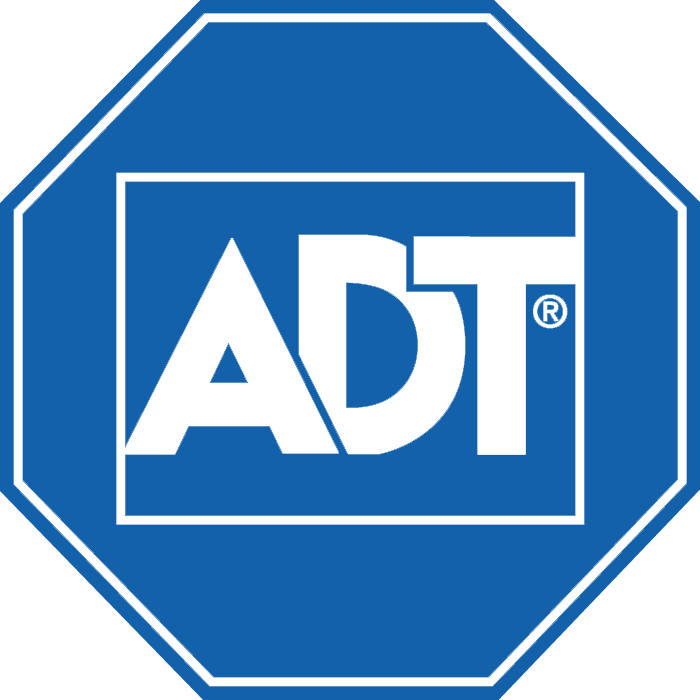 Best Professional Install
Wireless Install
Video Monitoring
Has top-tier integration options
Known for reliable response time
Great overall value for your money

Best Value
Video Monitoring
DIY Install
Ideal for Regions with High Violent Crime
Ideal to protect against fire incidents
Ideal for Regions with High Property Crime

Best Integration Options
Options with Video Cameras
Has plans without a contract
Straightforward Professional Install
Our Analysis of Safety in Ann Arbor
The amount of criminal incidents in Ann Arbor is critically low, with 19.47 crimes for every one thousand residents. In comparison to other cities nationwide, Ann Arbor places in the 16th percentile and is statistically safer than average.
The predominant part of criminality is property crime, including burglary, larceny-theft, motor vehicle theft, and arson. In Ann Arbor, sex offenses are the most persistent incidents against individuals. arson is the city's most ubiquitous property crime.
Ann Arbor experiences quite low person crime — the city ranks in the 39th percentile for crimes against people. For every one thousand residents, there are about 1.69 crimes against persons. However, Ann Arbor's rates do not reflect crime levels in the state of Michigan — nor does the United States nationwide.
Property-related offenses are quite low in Ann Arbor. 17.78 property crimes occur for every one thousand citizens annually, placing the city in the 35th percentile. The city's quite below average property crime is somewhat of an exception when measured against Michigan — and the nation as a whole.
With its critically low crime levels, Ann Arbor has a moderate officer-to-civilian ratio, with 1.17 officers per 1,000 inhabitants. That's one officer to protect 853 inhabitants.
In addition to crimes per capita, the frequency of criminal activity is another key safety measure. Ann Arbor has quite below average crime frequency, with 0.27 offenses occurring every hour. A crime occurs every 4 hours in Ann Arbor. Specifically, a property-related offense occurs every 4 hours and incidents against individuals occur about once every 43 hours.
Data sourced from FBI Uniform Crime Reporting, 2017 (last available dataset)
1.173
Bottom 20% Percentile
Great Professional Setup
For %%city residents, we give our recommendation to ADT as the best security company that offers professional installation services. One reason why we chose ADT is that they don't charge extravagantly for their installation services. We also found that most customers in Ann Arbor, MI are happy with their service.
Although we have high regards to the quality of installation service ADT offers, we also considered other factors that most consumers give priority to when comparing home security systems, like cost, features, and customer service quality. When it comes to pricing, you'll find that ADT offers a real value. Feature-wise, ADT is an excellent choice in Ann Arbor, MI because they offer exactly what is needed to mitigate the most common dangers in your city based on the crime data we've gathered. Last but not least, ADT offers high-quality customer service and support to their customers.
After giving much thought to the above-mentioned factors, we're certain that ADT deserves our recommendation. If you're ready to get started, the quickest way to set up service is heading over to their website.
Recommended Provider for Overall Value
The first things consumers consider when deciding between alarm companies are the price of the equipment and monthly monitoring. However, it's vital to note that the companies with the lowest pricing don't always offer the best value and that the most expensive ones are not always the ones with the best features. When shopping for a home security system, it's best to choose the one that offers the highest value.
Of course, there are several other things you should consider aside from the overall value an alarm company. You should also see to it that they can cater to your security needs. After all, what's the use of getting a good value if your security system can't protect you from the dangers that you need protection from?
Picking a security system is a truly tedious task, so we decided to provide assistance. Our researchers here at Home Alarm Report analyzed the Ann Arbor, MI crime data to to gain an understanding of the security needs of Ann Arbor, MI residents and also to find the alarm companies that offer features aimed at preventing those dangers. After narrowing down the options to several alarm companies, they went on to measure the security value each company offers by comparing their features, pricing, customer service quality, reputation, and the technology that they offer. It's clear from the results that Brinks offers the best value, not only in terms of pricing but also in terms of offering the features Ann Arbor, MI residents need. Overall, we've found that Brinks is the top choice for Ann Arbor, MI residents.
You can learn more about Brinks in our Brinks in-depth review or read about their pricing and deals here.
Recommended Provider for Integration Options
In the home security field, third-party integrations are vital. A simple security system may be able to offer basic security features, but only with integrations can you build a smart security system. That said, we recommend Simplisafe to you if you're searching for a security system in Ann Arbor, MI that supports third-party integration.
The security systems from Simplisafe are known to integrate well with select third-party smart home products. What we like with these integrations is that they let you control and automate smart home products from other brands using the same interface you use to control your security system. Imagine having the ability to turn on your lights using the same device you use to interact with your security system, whether it's the control panel or your smartphone. Of course, third-party integrations with Simplisafe offer more functions than allowing you to control third-party smart home products. They also allow you to create relationships between your security system and third-party products in order to make your home smarter and more responsive. As an example, Simplisafe can give you access to rules recipes that activate certain actions when a trigger event occurs. If you put this type of integration into action, your smart home will be able to automatically set the indoor temperature into energy saving mode the moment you leave the house and disarm your security system.
Third-party integrations can more than just make your life easier. There are also integrations that can improve your home's security. For example, for the type of people who frequently forget to arm their security systems, an integration that arms the system the moment they lock their smart lock-equipped front door can vastly improve their security experience.
There's a lot of benefits to having an integrated security system, and if you want to learn more about how Simplisafe can make your life easier and more secure, check out our Simplisafe review. Here you will find Simplisafe deals and pricing to help you get started.
Ann Arbor Home Security Providers
Here is a complete list of providers available in Ann Arbor: