Protection 1 and ADT are sister companies, both owned by Apollo Global Management, LLC. They even happily recommend each other to potential customers. In fact, when we were secret shopping ADT one time, they transferred us to Protection 1 because they feel that they are more suitable for us. However, despite being sister companies, the two are very different from each other. If you're looking into setting up service with either of them, this comparison guide will help you decide which of the two companies is better suited for your unique security needs.
Protection 1 Pros & Cons
Pros
Transparent Pricing Structure

Landline & Cellular Monitoring Options

Wide Equipment Selection
Cons
Long-Term Contracts

Limited 90-Day Warranty

Pricey Early Termination Fees
ADT Pros & Cons
Pros
Well-Established Company

Smart Home Integrations with ADT Control

Expert Installation and Repairs
Cons
Customer Service Complaints

High Monthly Monitoring Fee

High Cancellation Fee
ADT is Our Top Pick for 2020
Available Nationwide · All-Inclusive Monitoring · 6-Month Guarantee
Their Similarities
Landline and Cellular Monitoring
Wide Range of Wireless Equipment
Long-Term Contracts
Professional Installation
Their Differences
Pricing Transparency — Protection 1 is more transparent about their pricing, even showing their monitoring plans and package prices online. ADT is not as open. You need to get a quote from a technician to get pricing details.
Equipment — ADT uses high-tech and up-to-date equipment, while Protection 1's equipment offers are slightly dated.
Equipment Ownership — Protection 1 only leases security systems to customers. Leased equipment must be returned by the end of the contract. ADT customers buy their systems and will retain ownership of the equipment after the contract ends.
Sales & Pricing Comparison
Sales Process
Protection 1 and ADT both have a tedious sales process that requires a consultation with one of their sales reps in order to get a quote. However, Protection 1 is slightly better than ADT because you can use their website to research their plans beforehand.
Winner: Protection 1
Pricing
Although both companies claim that pricing may vary per location, we were able to get an estimate of their costs. Protection 1's plans, according to their website, range between $34.99 per month and $54.99 per month. With ADT, the price range is $36.99 per month to $52.99 per month.
Winner: ADT
Equipment Purchase
Protection 1 doesn't sell security systems. They lease security equipment to their customers, and rent is already included in the monthly fee. This means that you must keep the equipment in good shape, because once you cancel service, you will have to return it. Damaged or unreturned equipment must be paid for. On the bright side, there is no upfront equipment fee. ADT, on the other hand, sells security equipment. For a small upfront fee, a starter package is included to your purchase, and additional products can be bought at their regular price. Once you cancel service, the system is yours and you can re-use it with another company that offers alarm takeover.
Winner: ADT
Installation
Protection 1 and ADT both require professional installation, and that means that an installation fee is to be expected. ADT charges a flat rate of $99, but more complicated products like cameras require an additional installation fee. Protection 1 also charges $99 for installation, but if you get additional devices to your system, the installation fee may also increase.
Winner: Tie
ADT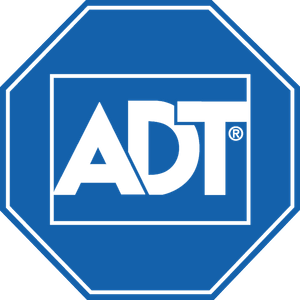 Key Features & Tech
Standard Equipment
Protection 1's standard equipment includes a number of security devices. The package's size and inclusion will depend on which monitoring plan you'll choose, but all packages basically include a touchscreen control panel, three door/window sensors, a motion sensor, and accessories. ADT's standard equipment package also includes the same types of equipment, but the difference is that ADT's equipment is more up-to-date. In contrast, Protection 1's equipment looks dated and they might not be brand-new as they reserve the right to lend refurbished systems.
Winner: ADT
Home Automation
If you're looking to adding home automation to your security system, Protection 1 covers the basics, including lock and thermostat automation. You can access smart home features such as geofencing, schedules, and scenes using Protection 1's web and mobile app. ADT also offers home automation products and features. In fact, they've taken it a step further by integrating with third-party platforms like Alexa and Google Home.
Winner: ADT
Cameras
Protection 1 offers three types of cameras as add-on devices. The first camera is an indoor camera with a fixed angle. The second one is a pan-and-tilt camera that you can control using the Protection 1 mobile app. The third camera is a weatherproof outdoor camera. All of them can stream videos to your smartphone and record events. ADT also offers indoor and outdoor cameras, but in addition, they have a video doorbell that you can use to protect and monitor your front door. All cameras offered by ADT can also stream and record videos.
Winner: ADT
Smartphone Access
Protection 1 and ADT both have smartphone apps that you can use to monitor and access your security system and smart home products remotely. However, not all customers can access the app. With Protection 1, the Smart Control plan is required, starting at $49.99 per month. With ADT, you have to be on the Total Protection plan to use the app. The average monthly rate for this plan is $42.99. Additionally, ADT has a family safety tracker app called ADT Go. All customers can use this app, although certain features require an additional $9.99 per month subscription.
Winner: ADT
Monitoring Method
Protection 1 and ADT both use two communication methods. Their entry-level plans both use landline monitoring. Although it's still being used by many alarm companies to this day, landline monitoring isn't the more secure monitoring method because it runs the risk of being disrupted by cutting your landline wires from the outside of your home. The second monitoring method, cellular monitoring, is much more reliable. Protection 1 offers cellular monitoring starting at $44.99 per month, while ADT's cellular monitoring plan typically costs $42.99 per month.
Winner: ADT
Customer Service Experience
Contracts
Protection 1 requires a three-year contract from their customers, which means if you sign up for service, you're obligated to remain their customer for three years. ADT also requires a three-year contract, with the exception of California residents. In California, ADT only requires a two-year agreement.
Winner: ADT
Early-Termination Policy
One the contract is signed, Protection 1 and ADT both reserve the right to impose penalties to those who will end service while the contract term is ongoing. The penalty, according to Protection 1's website, is computed based on the number of months remaining in the contract and the monthly rate of the customer. Essentially, the customer is still liable to pay for service. With ADT, the penalty is a bit lower, but it can still cost you hundreds of dollars. You will be charged 75% of your contract balance.
Winner: ADT
Return Policy
Fortunately, you have several days to change your mind before the full terms of the contract takes effect. Both ADT and Protection 1 don't have return policies allowing you to cancel service without penalties. However, security monitoring services are covered by the Right of Rescission as implemented by the U.S. federal law. Because of this, you have three days after signing the contract to cancel it without penalties.
Winner: Tie
The Bottom Line: Who Wins?
It's obvious, based on our side-by-side comparison, that ADT is still the more solid option. They simply have more experience, better products and features, more affordable rates, and better policies. If you're choosing between Protection 1 and ADT, the latter is the obvious best choice. However, there are instances when you simply don't have a choice. As we mentioned earlier, ADT once transferred us to Protection 1 because they feel that we're better suited with Protection 1. Unfortunately, if ADT thinks that you're current living situation isn't ideal for their services, they won't hesitate to send you to one of their sister companies. If you're wondering whether ADT is a good match for you, check out our in-depth ADT review that further explores their products, policies, and services.
Comparison Summary
| | | |
| --- | --- | --- |
| | | |
| | Protection One | ADT |
| Customer Service | 6.3 | 9 |
| Equipment | 7.8 | 8.9 |
| Features & Technolgy | 7.5 | 9.3 |
| Ease of Use | 7.5 | 9 |
| Value | 7.3 | 9.4 |
| Monitoring Type | Professional | Professional |
| Installation Type | Professional | Professional |
| Integrations | zwave | Alexa, Google Home, zwave |
| Coverage | Nationwide | Nationwide |
ADT is Our Top Pick for 2020
Available Nationwide · All-Inclusive Monitoring · 6-Month Guarantee