Buying a home security system is a commitment. Most alarm companies require a 36-month contract, and most of the time, there's no getting out once you've signed the dotted line. Fortunately, there are alarm companies that include a Return Policy in their contracts. This policy gives you, the end-user, a certain amount of days to test the equipment and services. If you decide that it's not for you, you can return the equipment, cancel the service without or with minimal penalties, and receive a refund.
ADT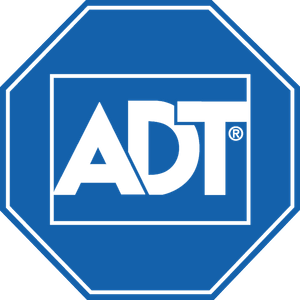 ADT Money-Back Service Guarantee
In ADT's own words, "If during the six months following installation we are unable to resolve any installation/service-related concern, we will refund the installation charge and/or any monitoring fees paid. Subject to the terms and conditions of the Residential Services Contract between you and ADT Security Services."1
Unfortunately, this isn't a return policy. If, six months after the installation, they can't fix an operational problem, they will refund the installation fee and all monthly fees you've paid since you signed up. However, the equipment will stay in your possession and the contract will remain active, which means you still have to finish the three-year contract (ADT's standard contract term length).
ADT Review
AT&T's Digital Life Return Policy
In Digital Life's own words, "Within 14 days from your initial equipment installation date, you may return equipment and cancel service without incurring an early termination fee (ETF)."2
This simply means that you have 14 days to return your equipment post-installation. After requesting a return, a technician will come to your home to uninstall select devices, end your monthly service, and initiate the refund process. They won't uninstall devices like door/window sensors, so the burden falls unto you. You will need to ship back the boxed up equipment using the pre-paid return label. Once it's back to Digital Life's hands, they will inspect it (check for damages, missing accessories/manuals, etc). Once the equipment is cleared, you'll get your money back. If there are missing items or damaged products, Digital Life will charge you a restocking fee.
Comcast's XFINITY Home Return Policy
In Xfinity's own words, "We take pride in our products, which is why we offer a 30-day money-back guarantee for Xfinity TV, Internet, Home Security and Home Phone services, and a 14-day money-back guarantee for Xfinity Mobile services and devices."3
What does this mean? Your security system falls under the Xfinity Home Security category, so you have 30 days to return your system after installation. Make the most of it.
Frontpoint 30-Day Risk-Free Trial
In Frontpoint's own words, "Starting on the day you receive your new system, you'll have 30 days to try the system out and experience how the Frontpoint system fits with your lifestyle. We are so confident you'll love your Frontpoint system that we will provide a complete refund (and free return shipping) if you are not fully satisfied for any reason."4
Fronpoint has one of the simplest and most straightforward return policies. Test the system for 30 days and if you don't like it, Fronpoint will pay for return shipping and give you a full refund—no questions asked.
Frontpoint Review
LifeShield Home Security Return Policy
In LifeShield's own words, "For self-installed Systems or if the one-time installation fee was not waived, you can cancel this Contract without incurring an early cancellation fee not later than 7 days after the System is installed or activated or 30 days after your order (whichever is sooner)..." but they add that the cancellation option if they "have installed the System and waived the installation fee."5
On top of the limitation that the return policy only applies to self-installed systems, there's also a restocking fee and LifeShield reserves the right to refuse returned equipment. Because they only lease equipment to their users, if they refuse any returned product, you'll be on the hook to pay for it.
Link Interactive

Link Interactive's 30-Day Money-Back Guarantee
In Link Interactive's own words, "From the day you receive your new system, you'll have 30 days to try it out and determine if it's a good fit for you. If this isn't the case, you're able to return it using a free shipping label and we'll refund anything you paid for equipment and monitoring."6
Sounds familiar? Yes, Link Interactive's return policy is similar to Frontpoint's.
Brinks
Brinks Home Security Return Policy
In Brinks' own words, "For all of our systems, you can cancel your service within the first 30 days for a full refund, with no termination fee."7
Don't confuse this with Brinks' Return Merchandise Authorization, which says you can return the any equipment within 45 days after purchase if you're not completely satisfied.8 The RMA simply refers to equipment returns, but it won't cancel your contract. The 30-day return policy, on the other hand, will cancel your contract without penalties.
Protect America

Protect America's Return Policy
In Protect America's own words, "Customer may cancel this Agreement by returning all of the Equipment outlined in the Agreement within fifteen (15) days of the initial shipment date from PAI to Customer. The return package must be postmarked within 15 days of the original shipment date and returned postage paid to Protect America, Inc. 3800 Quick Hill Road, Building 1-100, Austin, Texas 78728. Equipment that is physically returned within the first three (3) days following the signing of the Agreement, postmarked date on package is within three (3) days following the signing of the Agreement or if Customer calls Protect America to cancel Agreement within the first three (3) days following the signing of the Agreement, Customer will not be held liable to the terms and conditions of this Agreement and all monies successfully charged will be refunded. Customers cancelling outside the three (3) days as described but within fifteen (15) days will be responsible for the monthly service rate collected at the time the Agreement was signed and this service fee will not be refunded. In all cases previously stated, all Equipment outlined in the Agreement that is not returned will be billed to Customer. Protect America recommends all returns are sent with tracking in the event verification of the return is needed."9
This is pretty long, but to summarize: If you cancel within three days after signing the contract, you'll get your money back in full (as long as you return the equipment) and the contract will end without penalties. If you cancel within 15 days, there still won't be any penalty and you'll get an equipment refund. However, you won't get back the first-month monitoring service fee.

SimpliSafe Security Return Policy
In SimpliSafe's own words, "SimpliSafe has a 60-day money back guarantee, so we are happy to refund your money. (When we say money back – we mean it!) We will even pay to ship the wireless security system back to us. All you need to do is call us at 1-888-95-SIMPLI (957-4675), and we will walk you through how to return the system to us."10
SimpliSafe's return policy is straightforward and generous. Take note that it only covers the equipment. SimpliSafe doesn't have contracts, so you're not obligated to use their monitoring service long-term. However, if you've already paid for monitoring, you won't get the service fee back.
Vivint Security Return Policy
In Vivint's own words, "After installation, you are given a Right of Rescission (ROR) period, which allows you to cancel your agreement without penalty."11
And how long is that Right of Recission? Three days after signing the dotted line. After that, the agreement will take effect and cancelling your service will incur early termination penalties.